US Republican presidential candidate Donald Trump has lashed out at Democrat candidate rival Hillary Clinton in his last campaign rally, saying that she got 'schlonged' by Barack Obama when she lost the race to become president in 2008.
Speaking at a rally in Michigan, the 69-year-old real estate tycoon used the vulgar Yiddish slang for a man's genitals to describe Clinton's loss to Obama in 2008, the last time she ran for the presidency.
"Everything that's been involved in Hillary has been losses, you take a look. Even her race to Obama, she was going to beat Obama...I don't know who'd be worse. I don't know. How does it get worse? She was going to beat, she was favourite to beat and she got schlonged. She lost, I mean she lost," said Trump.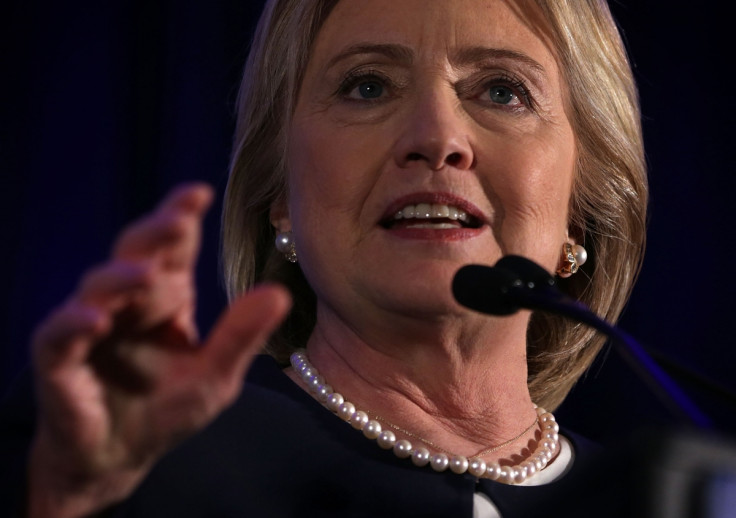 The Republican frontrunner went on to mock 68-year-old Clinton for apparently taking a toilet break during a televised Democrat debate, saying it was 'disgusting'.
"But I haven't started with Hillary yet. What happened to her? I'm watching the debate and she disappeared. Where did she go? Where did she go? I thought she quit. I thought she gave up. Where did she go? Where did Hillary go? They had to start the debate without her. Phase two. I know where she went. It's disgusting, I don't want to talk about it. No, it's too disgusting. Don't say it, it's disgusting let's not talk – we want to be very, very straight up, OK? But I thought, wasn't that a weird deal?" said Trump.
Trump's blunt style and comments about Hispanics, women, Muslims and his rivals for the nomination have set much of the tone for the Republican race. His comments about Clinton were not the first time he has veered into vulgarity during the campaign.
After a televised debate in August, he posted Twitter messages criticising Fox News moderator Megyn Kelly and then made comments in a television interview that were widely interpreted as referring to her menstrual cycle. He denied that was his intention.
Both Trump and Clinton remain the frontrunners for their respective parties heading into 2016. The primary contests begin at the start of February and the presidential election is in November.