Donald Trump and Alex Salmond trade insults as Scottish wind farm appeal is rejected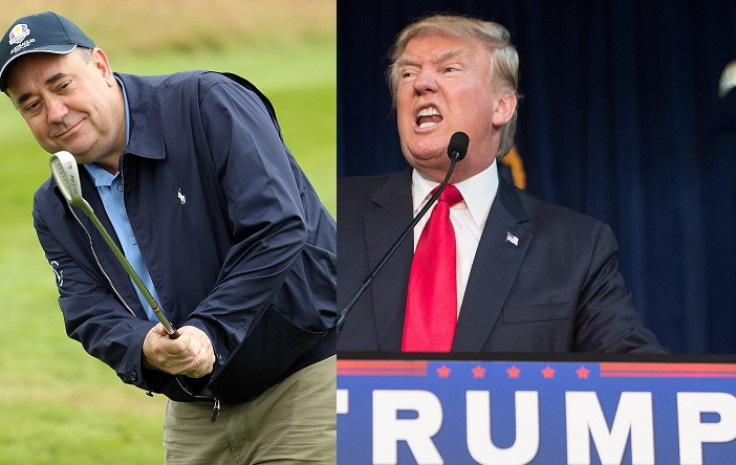 Donald Trump and Alex Salmond have launched scathing attacks on each other in the wake of the US presidential election candidate's failure to block a wind farm from being built near to his Balmedie golf course. The Supreme Court rejected Trump's appeal to block the proposed European Offshore Wind Deployment Centre (EOWD) from being constructed off the coast of Blackdog, Aberdeenshire, near to his Menie golf course.
The billionaire tycoon had argued the building of the 11 wind turbines, approved by the Scottish government in 2013, was unlawful and would also block the view of his golf course. Following the judgement from the Supreme Court, the former Scottish first minister described Trump as a "three-time loser" after his repeated failure to get the wind farm construction blocked via the courts.
Salmond added: "These proceedings have been dragged out for years through three successive court judgements by Donald Trump as he tried to stop an offshore Aberdeen wind turbine demonstrator by means of legal action. In doing so he has at best postponed, and at worst jeopardised, a vital £200m ($300m, €274m) boost for the economy of the North East of Scotland. The offshore project could have been built by now with Aberdeen benefiting from becoming the offshore wind research centre of Europe – a vital development at a time of rock-bottom oil prices."
He added: "As First Minister, I was cited in Trump's legal action. Now that it is concluded, I am free to speak my mind on the damaging impact of his interventions on the Scottish economy.
"First, he has failed to meet the claims he made for the Menie Estate Golf complex. He has created a fine golf course, but it does not even have a permanent clubhouse at present, far less the claims of thousands of jobs and billions of investments. He has submitted further plans this year, but we are now seven years into the project with very slow progress.
"Second, by his unacceptable behaviour he has condemned Turnberry, one of the outstanding golf courses on the planet, and the scene of two of the greatest Open Championships since the war, to Open Championship oblivion. There is no way the R&A will go near the Ayrshire course while Trump is in charge. As a result, Scotland stands to lose the £100m economic return from a Turnberry Open.
"Third, this delay in the offshore wind demonstrator is deeply damaging to Scotland's hopes of being on the cutting edge of that new technology. It would have been great for the North East to have that new string to our bow at this time of low oil prices. Trump has delayed that opportunity."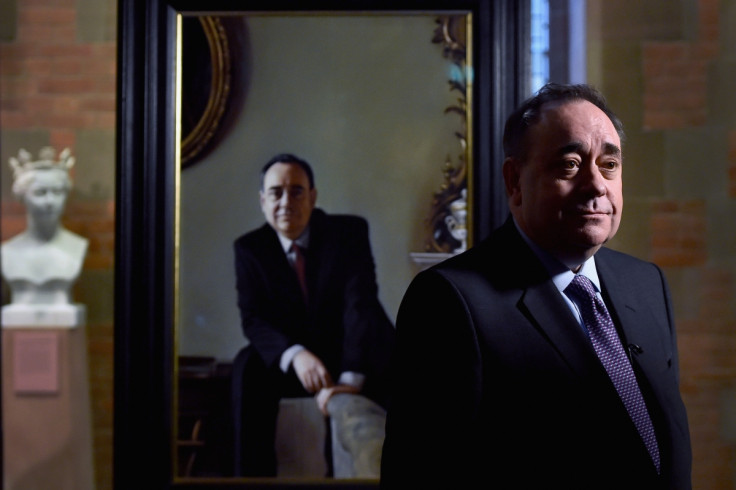 Salmond added he believes Trump's conduct throughout the proceedings will mean that Scots Americans "are likely to join the ever-growing list of people alienated by Trump."
In response, a statement released via the Trump Organisation described the SNP MP for Gordon as a "has-been and totally irrelevant".
A spokesperson added: "The fact that he doesn't even know what's going on in his own constituency says it all. We have a permanent clubhouse and the business is flourishing. He should go back to doing what he does best – unveiling pompous portraits of himself that pander to his already over-inflated ego."
© Copyright IBTimes 2023. All rights reserved.