US President Donald Trump has hit out at the media over reports he was prepared to delay a funding request for his planned wall on the US southern border in order to avoid a government shutdown.
The Republican had signalled he could wait for funding until autumn 2017 following a stand-off between the White House and Congress over a spending bill that includes $1.1bn (£0.7bn, €0.9bn) in funding for a down payment for construction of the border wall.
In comments to a group of conservative journalists, the US president reportedly suggested the topic of wall funding could be postponed until September, correspondent for One America News Trey Yingst reported.
The report says Trump could wait until later in the year to request funding for the project had been greeted with praise by many Democrats including senate minority leader Chuck Schumer, who said in comments carried by The Associated Press: "It's good for the country that President Trump is taking the wall off the table in these negotiations.
"Now the bipartisan and bicameral negotiators can continue working on the outstanding issues."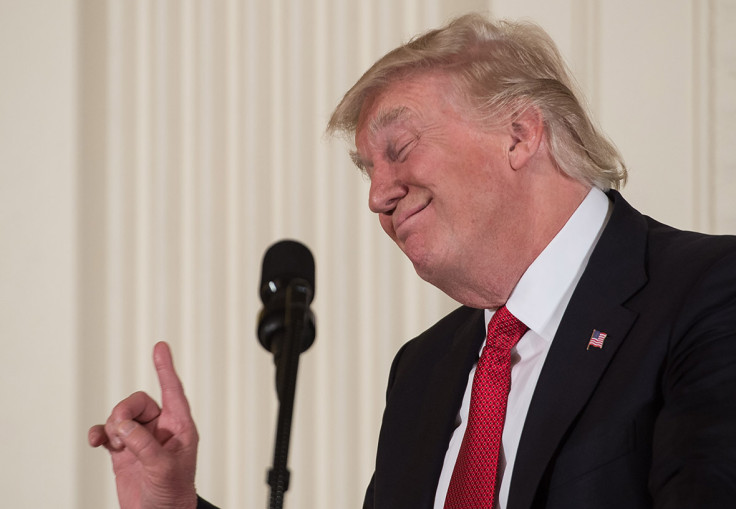 However, Trump has strongly denied his position on the wall had changed, writing in a Tweet: "Don't let the fake media tell you that I have changed my position on the WALL. It will get built and help stop drugs, human trafficking etc."
In addition to having the potential to cause a government shutdown as Congress and the White House butt heads over the spending bill, funding of the proposed wall has already caused a number of issues, not least exacerbating the often fraught relationship between the US and Mexico.
Throughout his presidential campaign, Trump insisted Mexico would fund a wall dividing the two countries – a suggestion Mexican President Enrique Pena Nieto has dismissed.