US President Donald Trump has suggested he may withdraw his demand for a $1.4bn (£1.1bn) down-payment on his ambitious border wall project from the $1tn catch-all spending bill, claiming it could wait until September.
Trump's suggestion was reportedly aimed at preventing a deadlock over the issue that threatened the passage of the spending bill before its Friday (28 April) deadline. A failure in passing the bill could lead to a government shutdown on Saturday – which would mark 100 days since Trump took office.
"I'm optimistic. I don't think anybody wants a shutdown," Senator Roy Blunt said after a meeting of GOP leadership on Monday. "The White House and basically the minority leaders of the House and Senate have to have some level of agreement on the things that you're adding," he added. Other senators also welcomed Trump's suggestion.
"It's good for the country that President Trump is taking the wall off the table in these negotiations," Senate Minority Leader Chuck Schumer of New York, who has a key role providing Democratic votes to pass the legislation, added. He said that the move would allow bipartisan and bicameral negotiators to continue working on the outstanding issues.
"The president's comments this evening are welcome news given the bipartisan opposition to the wall, and the obstacle it has been to the continuing bipartisan negotiations in the appropriations committees," House Minority Leader Nancy Pelosi of California said.
Trump told a gathering of around 20 conservative media reporters on Monday evening that he could wait to return to the wall funding issue until the autumn, two people who were present during the briefing told the Associated Press on conditions of anonymity.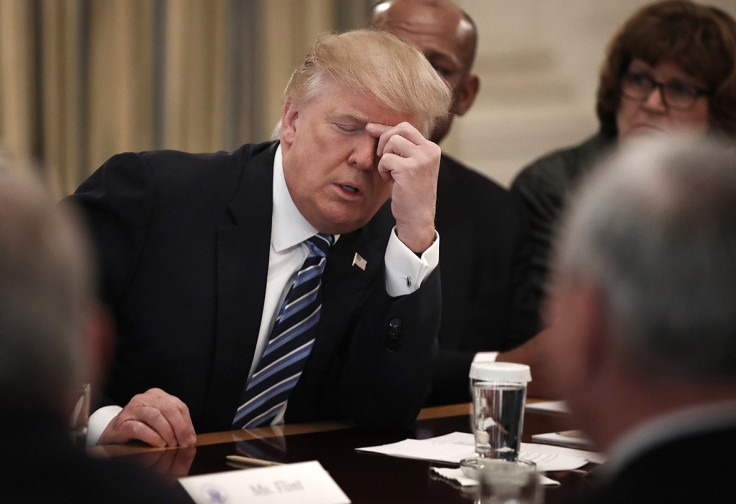 The wall, expected to cost nearly $20bn, has been a contentious issue in the US Congress since the new president signed an executive order paving the way for its construction. Democrats are against the idea and some lawmakers from the Republican Party oppose the move too.
However, insisting on fulfilling his poll promise, Trump reiterated the importance of the wall in curbing immigration issues on twitter. "The Wall is a very important tool in stopping drugs from pouring into our country and poisoning our youth (and many others)! If the wall is not built, which it will be, the drug situation will NEVER be fixed the way it should be! #BuildTheWall," Trump wrote.
Another pressing issue for the Congress before it passes the spending bill is a revised health care bill to repeal and replace the Affordable Care Act. White House press secretary Sean Spicer announced on Monday there would be a voting on the health care legislation when House leaders count the 216 votes needed to pass it.