Donald Trump's victory to become the US' new President-elect has caused global controversy, but Russia's response to the election result has been largely positive. With many Russians backing Trump over the course of his campaign, the Moscow Times has revealed that Trump has now been named an honorary Russian Cossack.
Trump is reported to have been bestowed the honour by the Irbis Cossacks, who said they would invite the entire Trump family to visit them in St Petersburg, promising an "unforgettable programme" of activities.
The trip would provide an insight into the "mysterious Russian soul" said the group's leader, Ataman Andrey Polyakov, according to the Moscow Times report.
Despite what looks set to be a revival of US-Russian relations under the Trump regime, the invitation may yet raise a few eyebrows in the States. The relationship between the two countries has been one of considerable animosity for over 50 years.
On Monday (14 November), the Kremlin confirmed that a telephone call between Russian President Vladimir Putin and Trump had taken place to discuss issues such as mutual threats and the economy.
The Kremlin said: "President-elect Trump noted to President Putin that he is very much looking forward to having a strong and enduring relationship with Russia and the people of Russia."
The Cossacks are a traditional military order and have organisations in a number of countries including Ukraine and Poland as well as Russia. According to the Moscow Times, they often assume the role of security guards.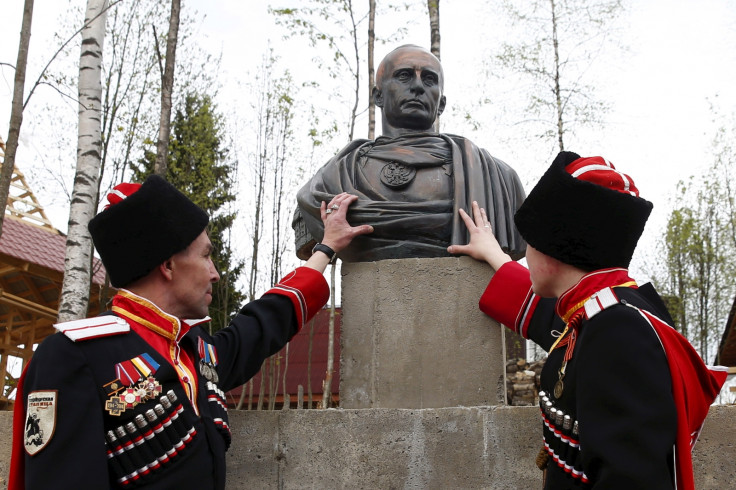 Though Cossacks apparently served Tsars of Russia for many centuries, they had declined in power during the 17<sup>th and 18<sup>th century. During the 1990s, then-Russian President Boris Yeltsin called for a revival of the Cossacks as an ethno-cultural group, says the Moscow Times.
In recent times, the Cossacks have been criticised as Kremlin-backed paramilitary groups and have come under fire as guardians of morality. In 2014, Cossack militia assaulted members of the Pussy Riot punk group, publicly whipping them and removing their balaclavas.