Donald Trump: Keep Ebola Victims Out of the US
Outspoken businessman criticises experts for bringing Ebola victims to the US and says they should be treated 'over there'.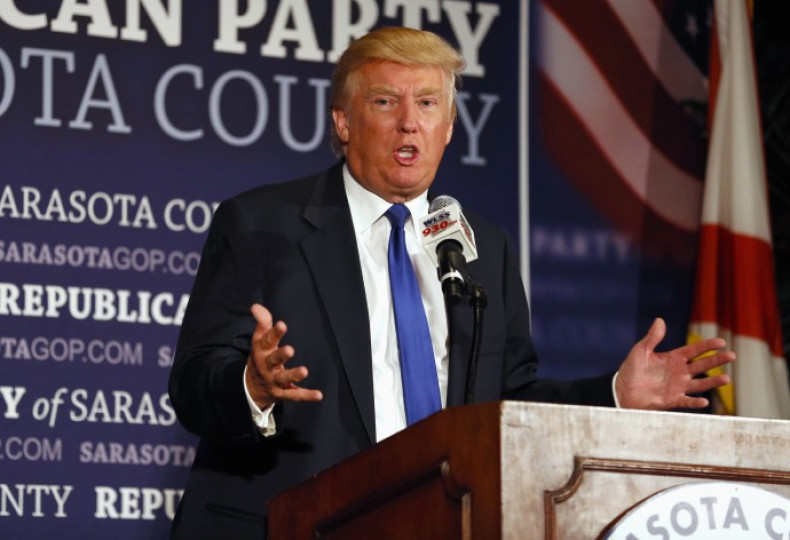 Donald Trump has said that Ebola victims should be prevented from entering the US.
The US businessman, who is known for his outspoken views, tweeted on Thursday: "Ebola patient will be brought to the US in a few days – now I know for sure that our leaders are incompetent. KEEP THEM OUT OF HERE!"
He continued his Twitter tirade on Friday, posting: "Stop the EBOLA patients from entering the US. Treat them at the highest level over there. THE UNITED STATES HAS ENOUGH PROBLEMS!"
The Centers for Disease Control and Prevention (CDC) announced on Thursday that a patient infected with Ebola in West Africa would be brought back the US for treatment.
On Saturday, American aid worker Dr Kent Brantly arrived in Atlanta from Liberia on a private air ambulance specially equipped to isolate patients with infectious diseases.
He is being treated at Emory University Hospital, which is equipped with a special containment unit for patients with dangerous infectious diseases.
Dr Bruce S Ribner, an infectious disease specialist at Emory, said it is likely the patient will have limited contact with visitors. He will also communicate with nonmedical staff through telephones and an intercom system.
Dr Thomas Frieden, director of the CDC, said on Sunday that Brantly seemed to have improved.
Another infected aid worker Nancy Writebol is expected to return to the US early next week.
Trump's aversion to pathogens appears to be well documented. In a 1999 Dateline interview, he told Stone Phillips: "I am not a big fan of the handshake. I think it's barbaric. They have medical reports all the time.
"Shaking hands, you catch colds, you catch the flu, you catch all sorts of things. Who knows what you don't catch?"
The Ebola outbreak has mainly affected Liberia, Guinea and Sierra Leone, with some reports of the virus in Nigeria. More than 700 people have died from the disease.