US business tycoon Donald Trump has sparked anger in Scotland after he compared the development of wind farms in the country to the Lockerbie bombing.
Billionaire Trump has frequently been outspoken against the use of wind farms, especially the planned £230 million European Offshore Wind Deployment Centre (EOWDC) in Aberdeen Bay, which he said will spoil the view of the luxury golf resort at Menie.
Speaking after the announcement that the Scottish government has approved the plans to build the farm off the Aberdeen coast, Trump described wind farms as a "disaster" for the country on par with the 1988 Lockerbie bombing.
He told the Irish Times: "Wind farms are a disaster for Scotland, like Pan Am 103.
"They make people sick with the continuous noise. They're an abomination and are only sustained with government subsidy. Scotland is in the middle of a revolution against wind farms. People don't want them near their homes, ruining property values."
A total of 270 people - 259 passengers and crew members and 11 residents of Lockerbie - died after Pan Am Flight 103 exploded over the town in December 1988.
Abdelbaset al-Megrahi is the only person to be convicted over the bombing. He died of cancer in March 2012 after been sent back to Libya on compassionate grounds in 2009.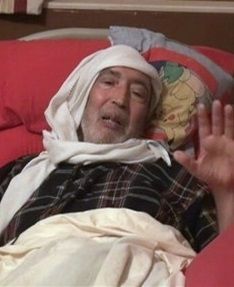 Trump's comments regarding the wind farms have now been condemned by relatives of Lockerbie's victims and MSPs.
Susan Cohen, whose 20-year-old daughter was killed in the disaster, told the Scotsman: "Obviously, there is no call for that. Donald Trump says many, many things here in the United States and I am, of course, appreciative of anyone who takes a tough stand on Lockerbie which he did at times.
"But, at the same time, I think that is an unfortunate choice of words. I wish he had not made that comparison. Lockerbie was a ghastly tragedy that destroyed many lives and is beyond comparison. It is one of the great and terrible events of man's inhumanity to man and therefore it's of an order where it should not be likened to anything."
Alison Johnstone, a Green Party MSP for the Lothians, added: "It's grossly offensive to link renewables with the Lockerbie bombing. Mr Trump has already been reprimanded by advertising authorities for making such distasteful statements and he should apologise for his continued crass behaviour."
Trump revealed in 2012 he was asked by the Scottish Government to support the decision to release al-Megrahi from prison on compassionate grounds.
Trump said he refused as he did not want to be criticised, but said he hoped Scotland would release him in a bid to "break the cycle of violence around the world".