In cities across America, mourners have gathered at candle-lit vigils to commemorate the victims of the attack on gay nightclub Pulse in Orlando, Florida on Sunday (12 June 2016). They also gathered as a sign of defiance and unity to send out a message that the LGBT community will not be intimidated.
Mourners lit candles, waved pride flags and held up signs stating messages such as 'We are stronger than fear' and 'Love is stronger than hate'.
The gay, lesbian and transgender community has seen violence before, from Harvey Milk to Matthew Shepard, along with attacks on an ever-lengthening list of transgender women. But never anything like this.
The attack on the Pulse nightclub saw at least 50 people kills and 53 others injured in what was the deadliest mass-shooting in the US to date. The gunman, identified as Omar Mateen of Fort Pierce, Florida, told his father he had been disturbed by the sight of two men kissing in Miami.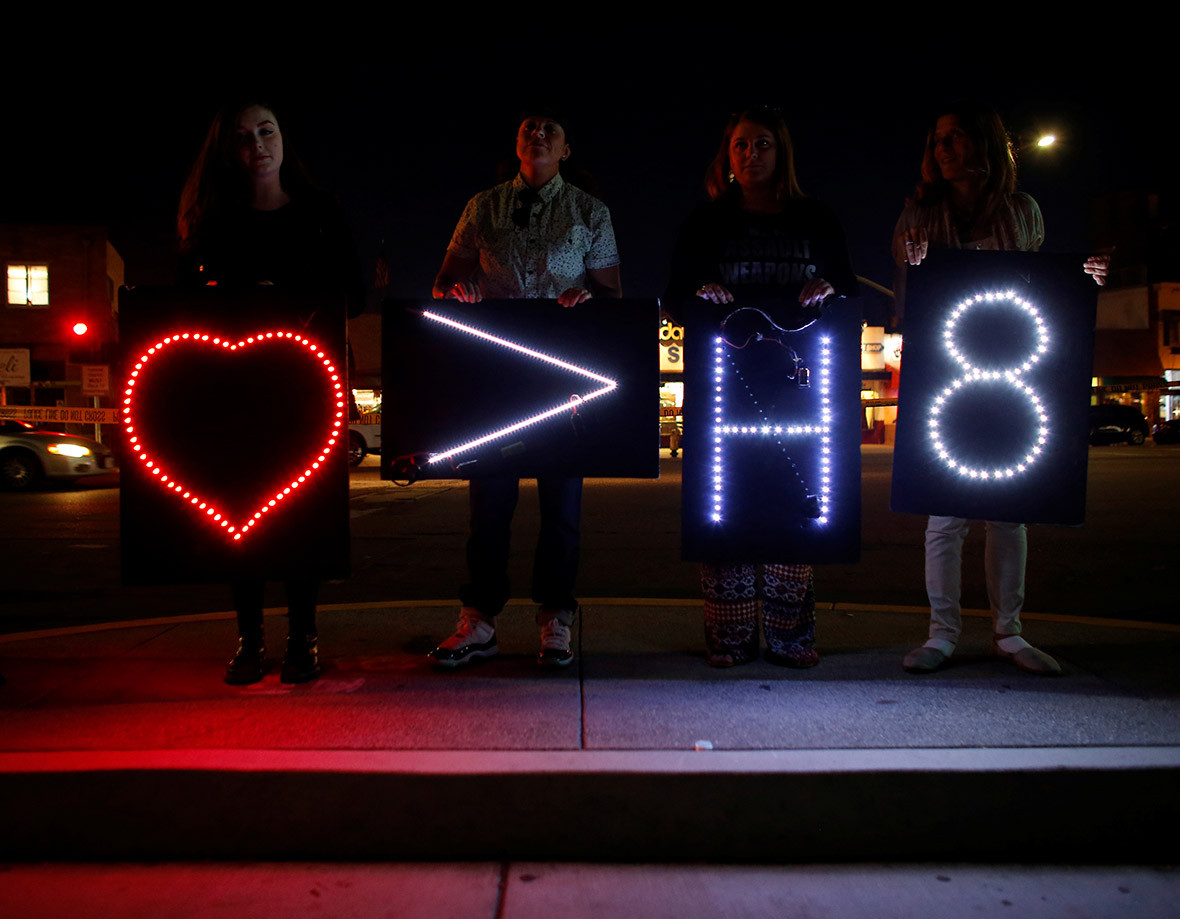 In New York City, LGBT people and their supporters converged on the Stonewall Inn in Greenwich Village in spontaneous reaction to the shooting. The Manhattan bar became a national symbol of gay rights after a 1969 police raid led to violent street riots.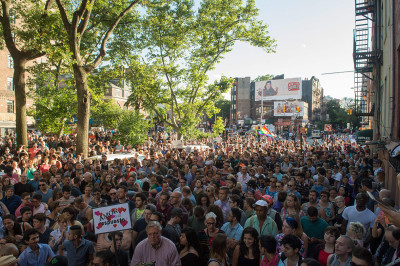 In San Francisco, thousands of people gathered in the Castro district, just as they had in 1978 when gay rights leader Harvey Milk was assassinated, and just as they had in the 1990s when Act Up protesters clashed with police to secure medical treatment for those dying of Aids-related illnesses.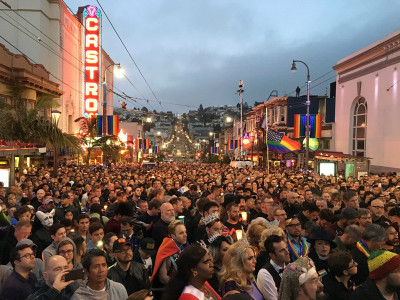 In Washington DC, the American flag flew at half mast on top of the White House as mourners gathered in sorrow and solidarity. The Gay Men's Chorus of Washington marched up Pennsylvania Avenue singing the civil rights anthem We Shall Overcome. In an emotional speech, President Barack Obama described the worst mass-shooting in US history as "an act of terror" and "an act of hate".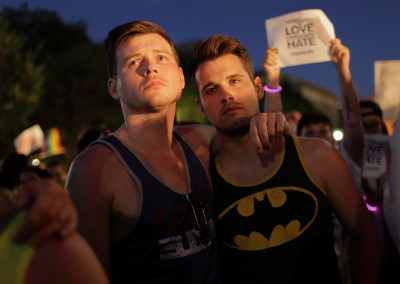 Similar scenes were witnessed in Dallas, San Diego and many other US cities. Members of LGBT groups and their supporters met in the Boystown neighbourhood of Chicago. Also there in solidarity were mothers who have lost their children to gun violence. Police Superintendent Eddie Johnson said the city has stepped up security in gay communities. Many people marching in the Los Angeles-area gay pride parade honoured the victims. A heavily armed man who said he was heading to the LA pride parade was arrested in nearby Santa Monica, but there was no apparent link with the deadly mass shooting in Florida.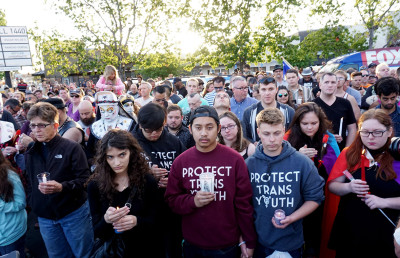 The attack struck a place that has long been thought of as a safe haven – the gay nightclub. "Nightclubs have always been sacred spaces for queer people, places to gather and glitter away from the judging glares of society, where we could love and be loved for who we are and how we want to be," wrote Paul Raushenbush, a clergyman and popular gay writer, in an emotional post on Facebook.
The shooting began just after 2am on Sunday at Pulse, where around 350 patrons were attending a Latin music night. Survivors described scenes of carnage and pandemonium as the shooter took hostages inside a bathroom.
Nearly 24 hours after the rampage ended, authorities had publicly named only 21 of the victims, half of whom were in their 20s. Family and friends of people who are missing are waiting to find out whether their loved ones were among the 50 people killed and 53 wounded in the deadliest mass shooting in US history.