Across the world, huge numbers of people have come together to express their sadness and anger at the mass shooting at a gay club in Orlando, Florida. Rainbow flags, representing the diversity of the LGBT community, were draped over shoulders, projected onto landmarks and held up as placards, many bearing messages of unity and defiance.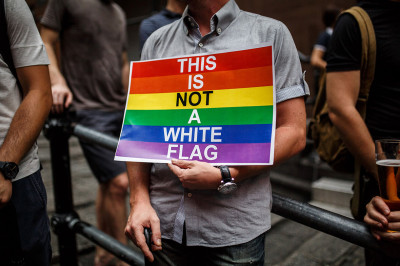 The Eiffel Tower was lit up in the colours of the rainbow flag in support of those killed at the Pulse club. Parisians said the news of the Orlando shooting brought back terrible memories of the killings in the Bataclan concert hall in Paris last November, when gunmen opened fire during a show and killed dozens.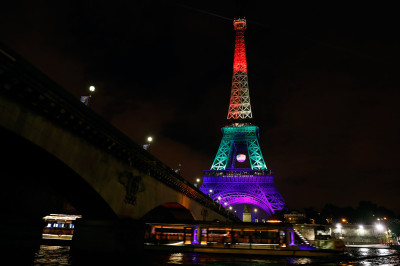 Thousands of people gathered outside Orlando's main performing arts venue, which was illuminated in the colours of the rainbow. Mourners created a makeshift memorial of flowers, candles and notes for the victims. The names of the dead were read aloud.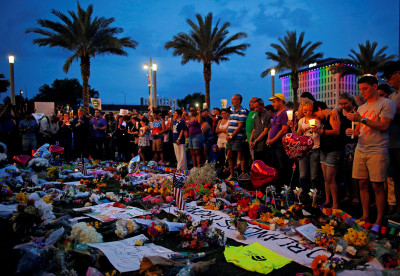 Thousands of Londoners gathered for a vigil near the Admiral Duncan pub, where three people died and dozens were wounded in a 1999 bomb attack by a far-right extremist. Mourners observed two minutes' silence, before 49 balloons – one for each person killed in the Orlando attack – were released into the air.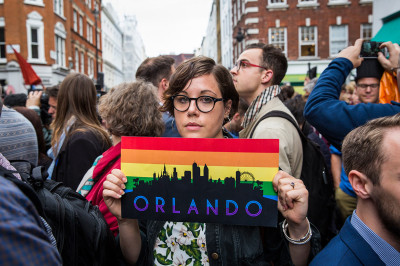 In this gallery, we look at how the world has shown its grief and solidarity with a huge display of rainbow flags and illuminations.