Donald Trump says he will never quit US presidential race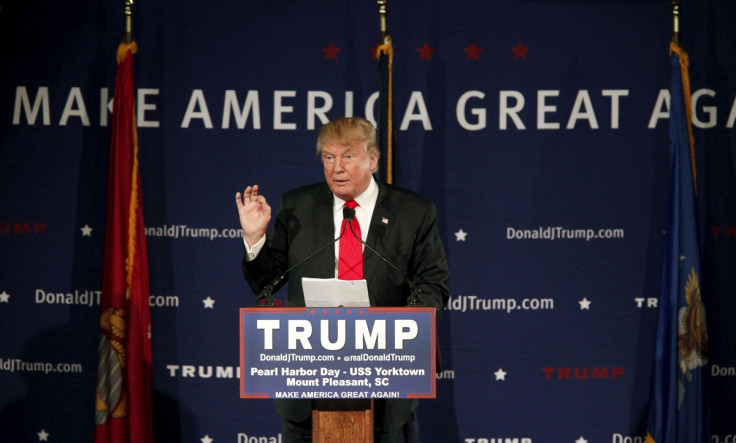 Donald Trump has vowed to continue his US presidential campaign amid widespread criticism of his latest remarks on Muslims. Trump, the leading candidate for the Republican Party's nomination, called for a blanket ban on Muslims entering the US in the wake of the deadly shootings in San Bernardino, California last week.
The comments drew global condemnation, with UK Prime Minister David Cameron describing them as "divisive, unhelpful and quite simply wrong". But Trump told the Washington Post he would never back out of the presidential race. The primaries to choose the Republican party's nominee open in six weeks.
"My whole life is about winning. I don't lose often. I almost never lose," he told the paper in an interview conducted on 3 December. "I will never leave the race."
Widespread criticism
In a statement released 7 December, Trump said the "hatred" Muslims bore towards the US was "beyond comprehension". Where this hatred comes from and why we will have to determine. Until we are able to determine and understand this problem and the dangerous threat it poses, our country cannot be the victims of horrendous attacks by people that believe only in jihad, and have no sense of reason or respect for human life," he added.
The White House said the comments barred him from serving as president. The Pentagon warned that they undermined US national security by aiding the Islamic State (Isis) militant group.
The comments have also been met with a chorus of disapproval in the UK, where more than 370,000 people have signed a petition to bar Trump from entering the country. Any petition that garners over 100,000 signatures is automatically considered for debate in parliament.
Financial fallout
Meanwhile, analysts have warned that Trump could be a major cause of volatility in global financial markets in the first half of 2016.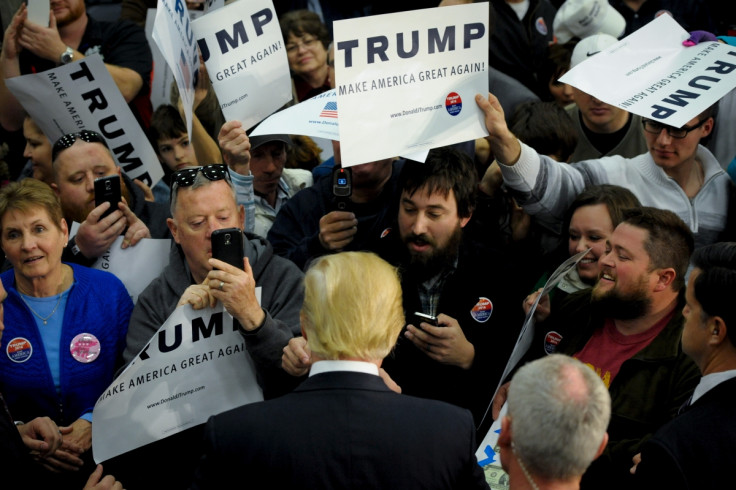 "Trump has been touring studios and appears to be utterly unmoved by the storm of criticism and outrage – in fact he seems to be thriving on it," Nigel Green, chief executive of the financial consultancy firm deVere Group, told IBTimes UK. "This suggests we could expect more of this kind of rhetoric from the billionaire would-be president between now and July, when the successful Republican candidate is announced.
"Clearly, Trump's comments are important as he is, currently, the frontrunner in the race to be the GOP candidate and, therefore, come November 2016, he could be sitting in the Oval Office as the chief executive of the world's largest economy."
© Copyright IBTimes 2023. All rights reserved.