US presidential candidate Donald Trump is "leading a lynch mob" and echoing Nazi Germany policies against Jewish people with his remarks about Muslims, according to a leading American-Muslim advocacy group.
The 69-year-old tycoon and GOP front-runner has called for "a total and complete shutdown of Muslims entering the United States" following the deadly mass shooting in San Bernardino, California by a married Muslim couple, who the FBI said had been radicalised. In a statement released on 7 December, Trump said that Muslims should be barred from entering the US until the nation's leaders could "figure out what is going on".
At a press conference in Washington DC, the Council on American-Islamic Relations (CAIR) said that Trump's comments were "outrageous".
"We were extremely shocked to hear Donald Trump calling for total and complete shutdown of Muslims entering the US. This is outrageous coming from someone who wants to assume the highest office in the land. It is reckless and simply unAmerican. Donald Trump sounds more like a leader of a lynch mob than a great nation like ours. He and others are playing into the hands of Isis," said CAIR Executive Director Nihad Awad.
Trump's policy prescriptions echo the Fascist policies of Nazi Germany, said Awad.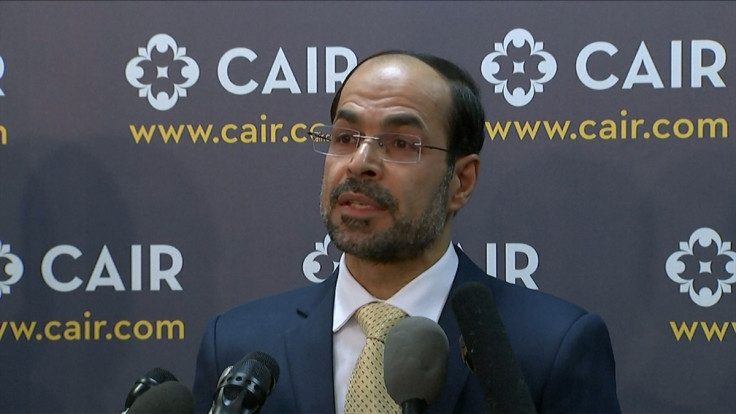 "He has suggested that Muslims should be singled out for surveillance, that mosques should be closed, that American Muslims should be forced to register as part of a national database and carry special IDs. His ideas are not just unconstitutional, they are unAmerican. This rhetoric echoes the policies enacted by Nazi Germany against the Jews. Have we learned anything from history, Mr Trump?" he said.
Anti-Muslim rhetoric by Trump and Republican Ben Carson have contributed to a rise in hate crimes against Muslims, said Awad.
"These are not just words. Trump and Carson's mainstreaming of Islamophobia in the election is inciting discrimination, hate crimes violent attacks against Muslims and mosques. This inflammatory rhetoric is putting the lives is putting the lives of millions of American Muslims and their children in danger," he said.
Trump's comments should be widely condemned, said Awad. "We call on the federal government, in light of all of these attacks that we see, to provide protection to the Muslim community and their institutions. And we call on out thought leaders, clergy and political leaders to stand by the Muslim community today. This is a historic moment. We should not be led by fear. And we should not let fearmongers win," he said.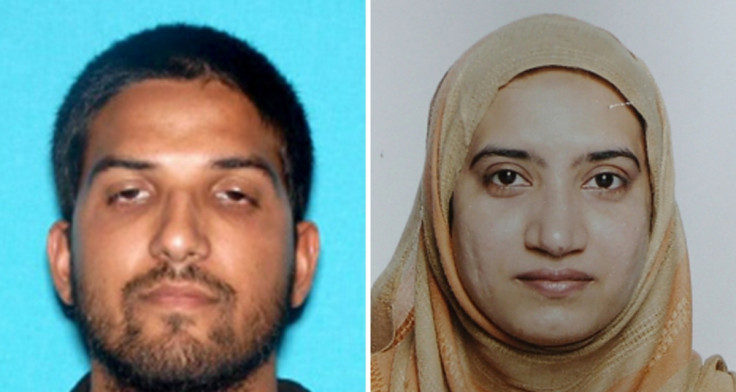 Criticism from other candidates
Following the mass shooting in San Bernardino, which left 14 dead and is believed to have been inspired by the Islamic State (Isis), and the deadly terrorist attack in Paris, which left 130 dead, Trump has ramped up his comments against Muslims. The Grand Old Party (GOP) frontrunner has said they he would "absolutely" create a database of Muslims in the US and that he would monitor mosques because they are "hotspots".
In a 2 December interview on Fox and Friends, Trump said that the way to beat terrorists would be to take out their family members. "When you get these terrorists, you have to take out their families. They care about their lives, don't kid yourselves. They say they don't care about their lives. But you have to take out their families."
Several candidates have been quick to condemn Trump's new comments. Jeb Bush called Trump "unhinged," while John Kasich said "This is just more of the outrageous divisiveness that characterises his every breath and another reason why he is entirely unsuited to lead the United States." Despite his controversial comments, Trump maintains a double-digit lead among GOP presidential candidates.
Democratic presidential frontrunner Hillary Clinton added on Twitter, "This is reprehensible, prejudice and divisive. @RealDonaldTrump, you don't get it. This makes us less safe."