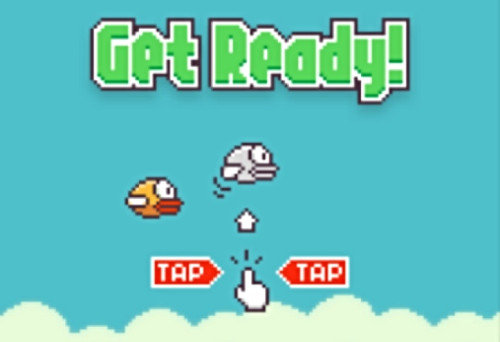 Flappy Birds creator Dong Nguyen has spoken out for the first time since he controversially removed his hit game at the weekend saying the addictive nature of the game was the reason he removed it.
On Saturday evening, Vietnamese games developer Dong Nguyen sent the internet into a spin by announcing on Twitter that his infuriatingly-difficult-yet-amazingly-simplistic smartphone game Flappy Bird was to be no more.
Since his final tweet stating that he would continue to make games, there has been radio silence from the 29-year-old, while the rest of the world sought to figure out why someone would voluntarily remove a game which was reportedly earning him £30,000-a-month.
Dong claimed the game had "ruined his simple life" but others believes he was forced to take the game down by Apple following pressure from Nintendo, a claim which was subsequently shown by IBTimes UK to be untrue.
Interview
Dong has now sought to clear up the confusion by giving an interview to Forbes where he said the reason the game was removed was because it was becoming too addictive.
"Flappy Bird was designed to play in a few minutes when you are relaxed. But it happened to become an addictive product. I think it has become a problem. To solve that problem, it's best to take down Flappy Bird. It's gone forever."
It may be no longer available to download, but more than 50 million people already have downloaded the game, and becasue the revenue generated by the game came from in-app ads, it is likely that Nguyen is still reaping some financial benefits from his game.
Nguyen wouldn't confirm how much he was earning each month from Flappy Bird, but said: "I do know it is a lot."
Deputy prime minister
The interview, conducted by Nguyen's namesake Lan Ah Nguyen, took place in a hotel in Hanoi and had to be delayed due to a surprise meeting between the developer and the Vietnamese deputy prime minister Vu Duc Dam.
Nguyen said his parents were completely unaware of the Flappy Bird phenomenon until media coverage of their son became widespread in the last week.
Nguyen has two other games in the top 20 games chart on Apple's App Store - Super Ball Juggling and Shuriken Block – which he calls "harmless" and he confirmed he would continue to publish new games:
"After the success of Flappy Bird, I feel more confident, and I have freedom to do what I want to do."
When asked if he had a message for fans of his game – some of whom had sent death threats to Nguyen's Twitter account after the game was removed – he simply said: "Thank you very much for playing my game."