Zimbabwe's First Lady, Grace Mugabe, has sparked fresh controversy after she told a women's rally that US dentist Walter Palmer should not be blamed for slaying the iconic lion, Cecil. The comments came as she addressed supporters at a Women's League rally in Murombedzi Growth Point, northern Zimbabwe on 27 August.
"I don't like hypocrisy being exhibited by the whites. The whites are more concerned about Cecil the lion," the wife of 91-year-old Robert Mugabe said, according to Zimbabwean daily, NewsDay.
"For me this dentist was not aware of the importance of Cecil but the people allowed him to come and hunt, they are wrong," she said. The 13-year-old prized creature was coaxed from Hwange National Park on 1 July. He was then impaled with a crossbow before being tracked for 40 hours, after which he was shot with a rifle. He was subsequently butchered and skinned for trophies. Minnesota dentist Walter Palmer was later identified as Cecil's murderer and it was revealed that he had paid £35,000 ($50,000) to shoot the lion.
"I said the dentist who killed the lion must be left alone but the skulls of our ancestors must come back", 50-year-old Grace Mugabe said in an apparent reference to the human remains of 19<sup>th century African resistance fighters in London's Natural History Museum. Earlier this month, Zimbabwe's president demanded the repatriation of the skulls.
"I don't want to hear demonstrations of Americans over the death of Cecil the lion but instead they must demonstrate against the sanctions imposed on the people not against the dentist who knew nothing," she said.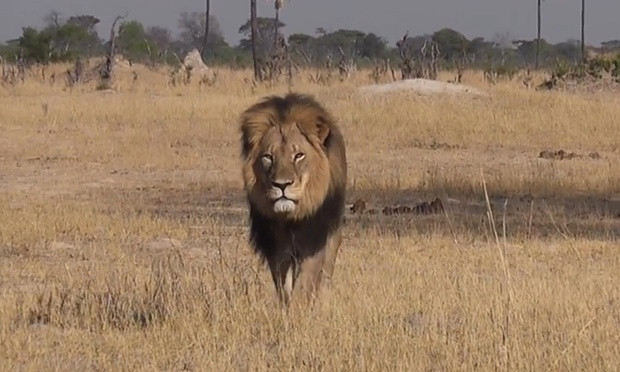 Zimbabwe's authorities said they wanted Palmer to face extradition from the US to face justice. Zimbabwe has charged a local landowner and professional hunter in connection with Cecil's killing.
The First Lady also launched a tirade against former vice president and ousted Zanu-PF member, Joice Mujuru who she accused of embarking on a campaign to smear her name.
"A certain newspaper was paid two million by Mujuru to write bad about me, I accept criticism but it must be constructive criticism. Don't criticise me because you hate my husband. Time will come when President Mugabe is gone, you will regret and wish that the president was around," Mugabe warned.
"He is an honest man, he demonstrates probity. When I blew the whistle, me as a linesman the referee gave her (Mujuru) a red card," she added. "Be warned when I blow the whistle you will be gone."
Earlier this week, Robert Mugabe was booed by opposition MPs in Zimbabwe's parliament over the deteriorating economy. The has confirmed that 16 percent of the country's population face the prospect of hunger this year and will require food aid.