Thousands of lions bred in captivity for South Africa's canned hunting industry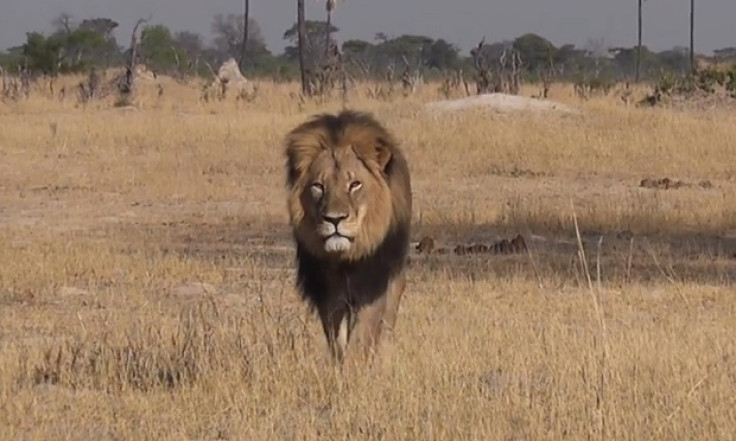 The killing of Cecil, the popular Zimbabwean lion, has bought the debate on "canned hunting" to global attention. In canned hunts, tourists kill lions, which were bred in captivity in enclosures.
Farmers in neighbouring South Africa are making enormous profits from the controversial practice, with more than 1,000 of the big cats bred each year to be killed – mainly by American tourists – according to the Times.
There are almost three times as many captive-bred lions than wild lions in South Africa, but not all are bred for hunting.
The lions can be kept in cramped conditions and fed farm meat which could be contaminated.
Tourists select the lion which they want to kill by picking it out of a brochure, then travel to South Africa where they kill the animal with a bow and arrow or a rifle after it is released from a pen. The lions are usually tame, because they have been raised by humans.
A hunter can pay as much as £20,000 to shoot a lion in a canned hunt, and it is thought that the trophy hunts generate around £10m per year, the Times reported.
WARNING GRAPHIC FOOTAGE
Canned hunting is legal in South Africa, where environmental groups argue that the regulations controlling the activity are non-existent.
"They're like lambs to the slaughter," Paul Stones, who has been conducting hunting safaris for 25 years, said to the Times. "It's not a hunt of any description. These animals are hand-raised, they're fed and before they're shot. I refuse to say that they are 'hunted' because they're not. They are normally transferred to very small pieces of ground [to be hunted]."
The issue of hunting animals has caused passionate debate in South Africa, with the environmental minister Edna Molewa conceding that canned hunting is a source of "job creation, community development and social upliftment".
Professional Hunters Association of South Africa (PHASA) president Hermann Meyeridricks told Agence France-Presse (AFP), that the money from canned hunts goes back into South Africa's game reserves in a virtuous cycle which is sustainable, enabling people to maintain large tracts of land where animals can roam free
"If practised in a sustainable manner – that is to say by not killing more animals than nature creates – hunting protects wildlife and the environment," Meyeridricks said. "Without sustainable use, there is no incentive to preserve vast natural areas, not for landowners or for the people."
However, hunters attempting to transport their trophies back home will face difficulties from the end of 2015. Two major airlines which serve South Africa – South African Airways and Emirates Airlines – have banned the transport of elephant, rhino, lion and tiger trophies.
In March 2015, Australia also outlawed the import of lion trophies.
Currently, the US allows hunting trophies to be imported, with few restrictions. In March, environmentalists were angered when American hunters were given permission to import body parts from black rhinos they were due to hunt in Nambia.
© Copyright IBTimes 2023. All rights reserved.