At least 18 people were killed and more than 60 were injured when a double-decker bus overturned in Hong Kong on 10 February. Survivors described the bus as speeding, with a "grumpy" driver behind the wheel.
It is the bloodiest bus accident in Hong Kong for nearly 15 years. Pictures show firefighters dragging bodies from the overturned vehicle.
Police confirmed that at least 18 people people have died. That figure may yet rise as 15 are critical in hospital.
Police have yet to comment on the cause of the crash. However, eyewitnesses told the South China Morning Post that the driver's state of mind in the moments leading up to the incident may have contributed.
"He was grumpy because some people criticised him for being late," said one. "He then started to drive the bus like he was flying a plane."
Another said: "He was driving very fast, extremely fast, even though he was driving down a slope."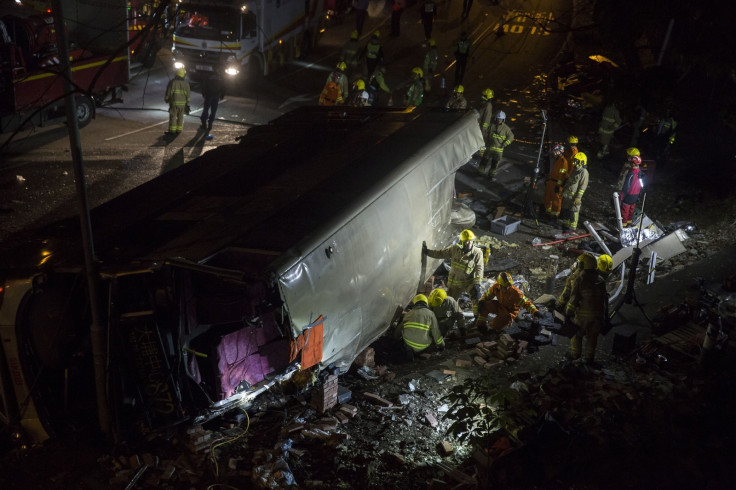 The 872 bus was flipped on its side while travelling from Sha Tin racecourse to Tai Po Centre at around 6pm local time packed with punters who had spent a day at the races. It slid on its side, coming to rest after hitting a lamp post.
A full-scale response from the emergency services saw dozens of police, firefighters and paramedics race to the scene to disentangle victims from the battered bus.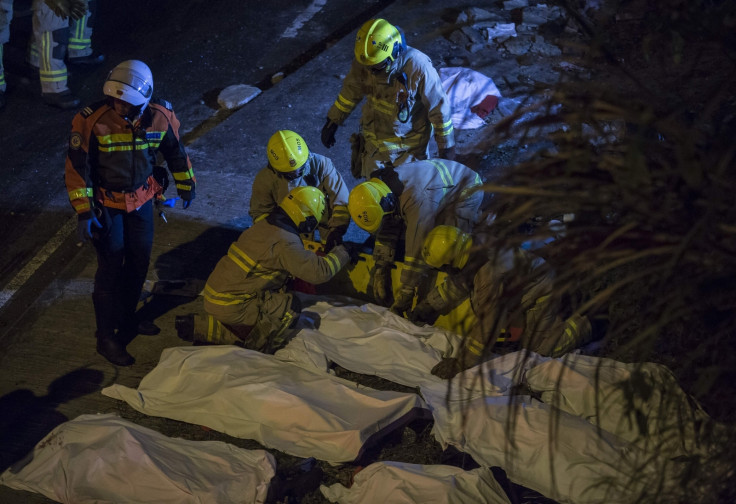 Detectives said they were considering the possibility that the driver had been speeding down the slope, pointing to evidence of skid marks stretching for 30m at the scene.
A third eyewitness, speaking by the side of the road with his leg in a bandage, gave a similar account to the other passengers.
"It was much faster than I normally feel on a bus," he said. "And then it was like the tyres skidded, and the bus overturned. It was really chaotic on the bus. People fell on top of one another and got tossed around from side to side."
The bus was operated by the Kowloon Motor Bus Company (KMB) – the largest franchise in Hong Kong.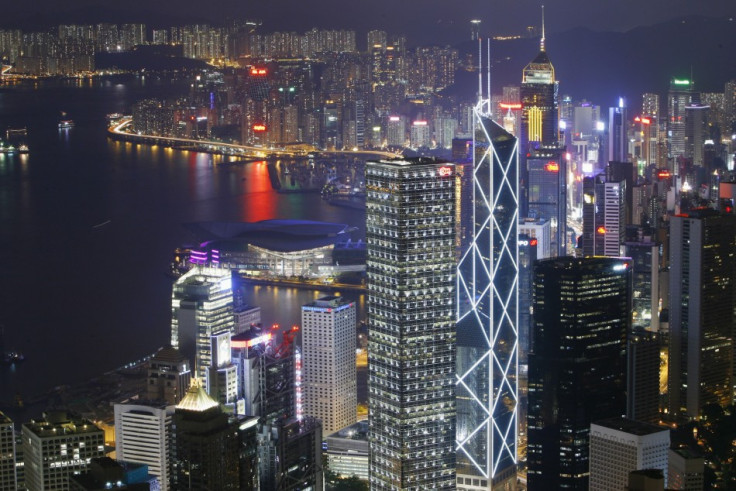 General Manager Godwin So Wai-kei attended the scene of the crash, telling reporters the company would issue a "condolence allowance" of HK$80,000 (£7,200, $10,000) to injured passengers and the families of the deceased.
So said the driver was familiar with the route and had not been working overtime recently. The manager vowed that KMB would launch its own investigation into the disaster.
City leader Carrie Lam Cheng Yuet-ngor said an independent inquiry would be established to investigate bus safety and hopefully prevent similar disasters in the future.
She said: "The goal is to ensure a safe and reliable public transport system ... especially for bus services."