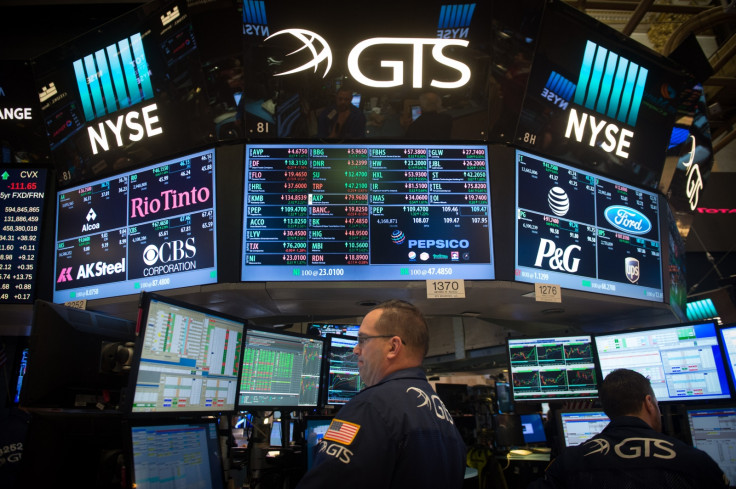 The Dow Jones Industrial Average ended higher on Tuesday (28 March), ending an eight-day losing streak in US stocks, dampening suggestions that investors were losing faith in US President Donald Trump's economic agenda after the Trumpcare fiasco.
Good economic data also buoyed markets to give the Dow a rise of 150.52 points or 0.73%, ending at 20.701.50. The S&P 500 similarly rose 0.73% or 16.98 points to end at 2,358.57; and the Nasdaq rose 34.77 points or 0.6% to finish the day at 5,875.14.
One economic strategist pushed back against worries of Trump's inability to pass legislation, though. Quoted in MarketWatch.com, Economic strategist Kent Engelke dismissed worries over Trump's inability to pass healthcare legislation and repeal Obamacare.
Speaking to Marketwatch.com, he said he was "not dismayed by the defeat of the repeal of Obamacare."
"The establishment has declared Trump dead 2,914 times and he has come back," he added
Tuesday was a good day for Apple, with stocks rising 2.1% to hit a new record. Amazon also saw rises with the announcement that it would acquire Souk.com and expand further into the Middle East market.
Trump's suggestions that tax reform legislation will come next has also enthused investors, with the chief market strategist at Wunderlich Securities quoted by CNN as saying: "There was concern [the failure of Obamacare repeal] was going to be a black eye preventing them from getting anything accomplished. Now, there's hope this moves forward tax reform."