Ministers covered up a "serious malfunction" in the UK's Trident nuclear weapons system weeks before a crucial Commons vote on the future of the programme, a report has claimed.
According to the Sunday Times, an unarmed Trident II D5 missile fired by a Royal Navy submarine off the coast of Florida in June last year veered off course towards the US mainland.
The failed test occurred weeks before MPs approved a £40bn ($50bn) plan to renew the Trident programme.
The Times said that the cause of the missile's failure remains top secret, but quoted a senior naval officer as saying that the missile suffered an in-flight malfunction after launching out of the water.
The missile's intended target, the paper claimed, was 5,600 miles away (9,000km) near the west coast of Africa.
It is believed to have been fired by HMS Vengeance – one of Britain's four nuclear-armed submarines.
If the report is accurate, it would represent only the fifth time that a Trident missile had been test-fired. The last test was conducted in 2012 and was widely publicised by the Ministry of Defence.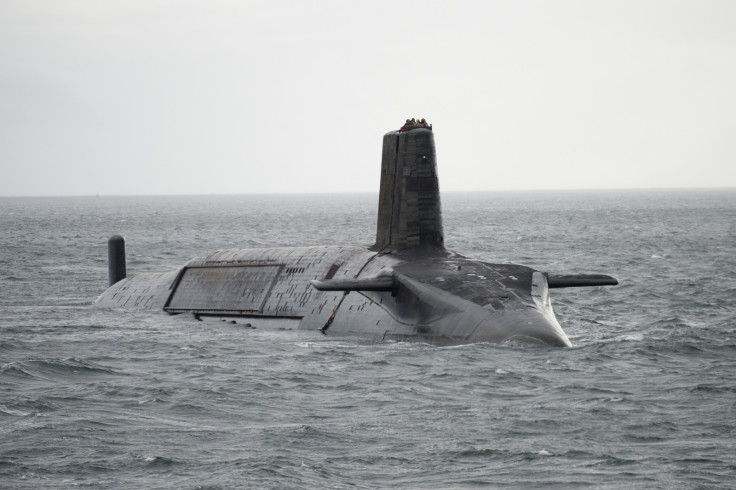 Defence Secretary Michael Fallon is expected to be called to the House of Commons to explain the test failure, with Labour MP Kevan Jones calling for an inquiry into the incident.
"The UK's independent nuclear deterrent is a vital cornerstone for the nation's defence," he said.
"If there are problems, they should not have been covered up in this ham-fisted way. Ministers should come clean if there are problems and there should be an urgent inquiry into what happened."
A Downing Street spokesperson told the Telegraph newspaper that the government had "absolute confidence" in the Trident programme.
"The capability and effectiveness of the Trident missile, should we ever need to employ it, is unquestionable," the spokesperson said.
"In June the Royal Navy conducted a routine unarmed Trident missile test launch from HMS Vengeance, as part of an operation which is designed to certify the submarine and its crew.
"Vengeance and her crew were successfully tested and certified, allowing Vengeance to return into service. We have absolute confidence in our independent nuclear deterrent.
"We do not provide further details on submarine operations for obvious national security reasons."