Dozens of asylum seekers' babies born in Australia face deportation after court throws out test case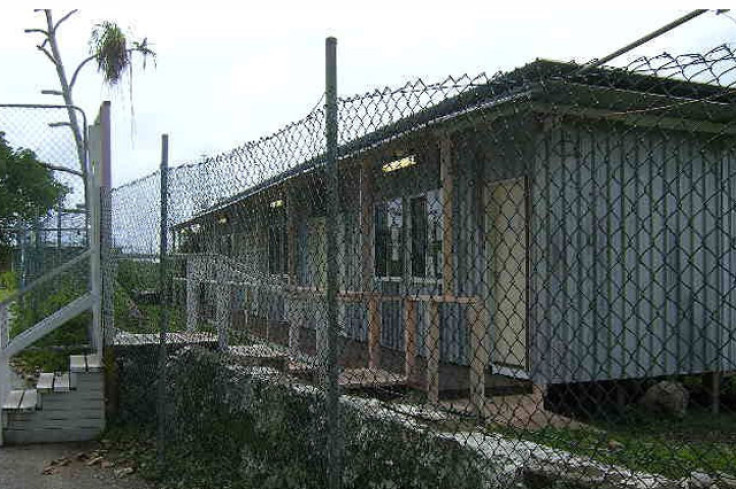 Dozens of infant born in Australia to asylum seekers and others taken to Australia for medical reasons, now face deportation to the Pacific island of Nauru after a Bangladeshi woman lost her fight against being sent back to the immigration detention centre. This means around 250 asylum seekers, including 90 odd children currently in the country face being sent to the offshore immigration camp.
The unidentified Bangladeshi woman had challenged Australia's right to deport detained asylum seekers to Nauru. The woman was on a boat intercepted by the authorities in October 2013. She was held on Christmas Island and later sent to Nauru.
She was transferred to Australia for medical treatment in 2014, where she gave birth to a baby girl. She continued to stay in Australia with the child since. The ruling affects other families with children born in Australia under similar circumstances.
Children born Down Under to non-citizens or parents without legal residency cannot claim citizenship until after their 10th birthday. But to do so, they must have lived most of their lives in Australia, according to the Department of Immigration.
Further, asylum seekers who were taken to Australia for medical treatment, will now be also sent back to the offshore immigration detention camps. Australia's Daily Telegraph says that around 267 people, including 91 children, can expect to be sent back the detention centres.
In a majority decision, the full bench of the High Court ruled that the woman's detention on Nauru was not unlawful. The judges said the federal government's offshore processing deal with Nauru was valid under the constitution.
Lawyers acting for the asylum seeker had argued that it was illegal for the government to operate and pay for offshore detention in a third country. Under Australia's controversial immigration policy, asylum seekers trying to reach the country by boat are sent to camps on Nauru, about 3,000 (1,800 miles), northeast of Australia or Manus island in Papua New Guinea.
A similar test case challenging the legal status of Australia's offshore processing operation in Papua New Guinea was also thrown out by the same court in June 2014. The latest decision will now pave the way for Immigration Minister Peter Dutton to carry out his promise to deport the infants, as well as 54 children taken in by Australia from Nauru for medical treatment, and more than 150 adult family members.
Court ruling comes under fire
The Australian Human Rights Commission President Gillian Triggs noted that regardless of the High Court's decision, any move to send the children back to Nauru could breach international laws. "Australia has obligations under the Convention on the Rights of the Child to ensure that in all actions concerning children, the best interests of the child shall be a primary consideration," he said.
He continued: "We are also obliged to protect children from cruel, inhuman or degrading treatment or punishment. We are very concerned that returning these children and their families to Nauru would further compromise their health and wellbeing, placing Australia at risk of breaching these international obligations."
The Human Rights Law Centre director of legal advocacy Daniel Webb said the 267 people at risk of being sent back to Nauru were "incredibly vulnerable" and "terrified". He said the agency will study the court ruling before deciding on any further legal steps.
"I hope that the Immigration Minister and the Prime Minister, just like other decent Australians can see that there is simply no excuse to take 37 babies, to rip children from their classrooms, and warehouse them on a tiny island," he said.
"Now the legality may be complex. The politics may be complex. But the morality is simple. It is fundamentally wrong. They should let them stay," Webb added. The court decision drew angry tweets. Snap rallies are being planned around Australia to protest against the latest decision.
© Copyright IBTimes 2023. All rights reserved.