Guards at a remote Australian immigration detention centre have been forced to pull out from the facility after riots erupted over the death of an inmate. Detainees described the compound on Christmas Island as a "warzone", with violent protesters lighting fires, smashing windows and knocking down walls.
Australia's immigration department said it was responding to "a major disturbance" at the centre on the remote Indian Ocean island, adding the situation was tense. The department denied reports of large-scale riots but said all staff have been withdrawn "for safety reasons".
Eyewitnesses described chaotic scenes as inmates ran amok. "It was like a warzone. They've been smashing windows and walls, smashing the cameras, looting the canteen, setting fires. The place has been smashed to pieces," a detainee told local media.
Violence broke out after an inmate who attempted to flee was found dead in circumstances that fellow detainees claimed were suspicious. The body of an Iranian Kurd man named by refugee action groups as Fazel Chegeni was found at the bottom of a cliff on 8 November, a day after he escaped the detention centre. Australia's immigration department said causes for the death were being investigated..
Refugee Action Coalition group said Chegeni had attempted suicide three times in the past. "Like so many others, Fazel was suffering the effects of long-term, arbitrary detention," the group said. "He had told other detainees that he could no longer stand being in detention and just wanted 'to go outside.'"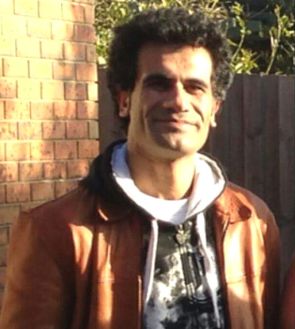 The man in his early 30s was recognised as a refugee upon arriving in the country in 2010 but his application was stalled because of an assault charge moved against him due to a fight between detainees at another detention facility, Refugee Action Coalition said. He was moved to Christmas Island 10 weeks ago, after years spent in and out of different immigration detention centres.
He was reported missing on 7 November and a search expedition was launched.
Fellow detainees claimed they heard a commotion during the pursuing attempt. "We heard him screaming. I think they were chasing him through the jungle. Then the screams just stopped," an inmate told the Sydney Morning Herald.
After his body was retrieved, Iranian inmates staged a peaceful demonstration that was taken over by violent elements, authorities said. "While peaceful protest is permissible, other detainees took advantage of the situation to engage in property damage and general unrest. A number of small fires have been lit within the centre," the immigration department said in a statement.
"There is believed to be damage to medical, educational and sporting facilities but a full assessment is yet to be conducted. There are no reports at this time of any injuries to detainees or staff."
A detainee was evacuated from the centre to receive medical treatment for a condition unrelated to the ongoing disturbance. Authorities said they were negotiating with the rioters to peacefully bring the situation back under control.
"The perimeter of the centre remains secure and patrols by service provider staff are continuing," the immigration department said.
Located closer to Indonesia than to Australian shores, the Christmas Island Immigration Detention Facility houses mainly individuals facing deportation from Australia after losing their visa, as well as asylum seekers.
Under tight immigration laws approved by Canberra last year, migrants handed a criminal sentences of at least one year in jail have their visa automatically cancelled. The regulation has resulted in a large number of people who were long-term residents of Australia, including some New Zealanders, being locked up in detention centres awaiting deportation or appeal.
New Zealand Prime Minister John Key said those on Christmas Island who were engaging in the violence were damaging their chances to win the right to stay. "The risk is that they actually damage their own appeals because they undertake other criminal activity," Key said.