Dozens burned after fire-walking event during seminar by motivational speaker Tony Robbins
Tickets for the event were priced from $1,095-$2,995, according to his website.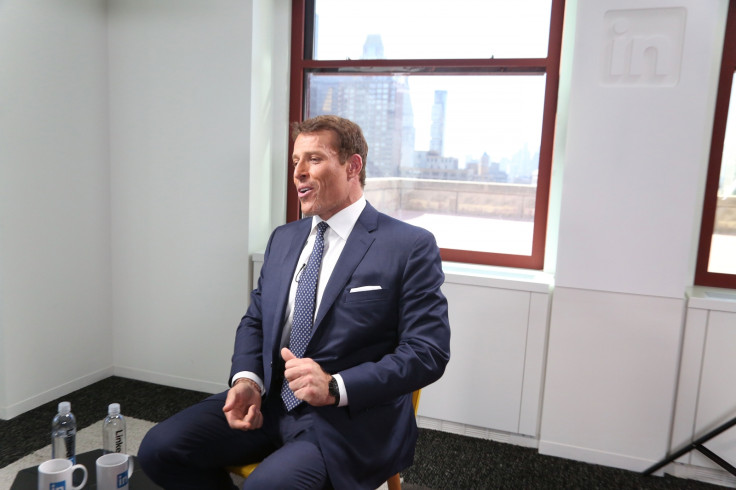 Dozens of people suffered burns in Dallas, Texas on Thursday night (23 June) after people attempted to walk over hot coals during a seminar by motivational speaker Tony Robbins, according to reports. At least five are said to have been hospitalised.
The incident allegedly took place at Kay Bailey Hutchison Convention Center in Dallas, where reports said ambulances lined the street after 11pm local time to take the injured. A spokesman for Dallas Fire-Rescue told CBS Dallas that "several people attempted to walk across hot coals" as part of the event: "A large number of these people sustained burn injuries to their feet and lower extremities."
The event was part of Robbins' Unleash the Power Within, a three-and-a-half day seminar in Dallas between 23 -26 June. Robbins' website suggests that tickets were sold out – the cheapest for those sitting at the back are priced on the site at $1,095 (£789); tickets for seating at the front are $2,995.
All five ticket tiers – named Level(s) of Commitment – include Firewalk Experience. Reports said the coal walking area was in a car park to the north of the convention centre and people could be seen limping away.
Around 30-40 people were thought to be injured but not as seriously hurt. Those hospitalised were taken to Parkland Hospital.
Robbins' website describes him as "an entrepreneur, bestselling author, philanthropist and the nation's #1 Life and Business Strategist".
Earlier in the day, Robbins tweeted, asking people to tweet using the hashtag #UPWDallas2016 to say why they were planning on attending the event:
Some people tweeted pictures showing the line of hot coals:
IBTimes UK attempted to contact Robbins' Research International Inc for comment but was unable to get through at the time of writing.
© Copyright IBTimes 2023. All rights reserved.