Zimbabwe's cash-strapped regime has released a new pay schedule for civil servants to which the government has failed to pay salaries for the second month running as the country faces a deepening economic crisis.
While Finance Minister Patrick Chinamasa blamed international sanctions for the nation's economic woes earlier this week, the regime was forced to delay pay for civil servants – including doctors and soldiers - a move that triggered a national strike led by civil servants - dubbed #ThisFlag.
Under the new arrangement, the army, which was expecting to be paid on 15 July would be paid on 27 July.
The army, which is normally paid as a priority due to its role in protecting the regime, was not paid on time last week, a month after salaries were paid about two weeks late.
With reference to delay in salary payments, Chinamasa earlier this week told Bloomberg the government was "working frantically to raise the money for salaries for July and for subsequent months".
June pay schedule
Zimbabwe National Army – 27 June, 2016
Air Force of Zimbabwe – 27 June 2016
Zimbabwe Republic police – 30 June 2016
Zimbabwe Prison and Correctional Services – 30 June 2016
Education Sector – 7 July 2016
Health Sector – 14 July 2016
Rest of Service – 14 July 2016
Pensioners – 19 July 2016
(Source: Zimbabwe Ministry of Finance and Economic Development)
Zimbabwe 'in negotiations' for fresh funding
Speaking to Bloomberg, Chinamasa insisted Zimbabwe would clear the $1.8bn of arrears it owes Bretton Woods Institutions when the government is able to access fresh financing from the three lenders; and negotiations are underway.
Bretton Woods Institutions − including the World Bank, the International Monetary Fund (IMF) and African Development Bank (ADB) − froze their financial assistance to Zimbabwe in 1999 when the nation defaulted, and rendered it unable to clear a $1.8bn (£1.36bn) debt it owes the institutions. Western governments also imposed sanctions on Harare in 2001 over allegations of vote-rigging and human rights abuses.
Having earlier this year said Zimbabwe would repay at least $1.8bn by the end of June to enable it to resume borrowing with the three multilateral lenders, it emerged last week that nothing had been paid.
The nation failed to repay $1.bn by its own June 30 deadline, and President Robert Mugabe's regime still owes $1.1bn to the World Bank, $601m to the ADB and $110m to the IMF, according to central bank Governor John Mangudya.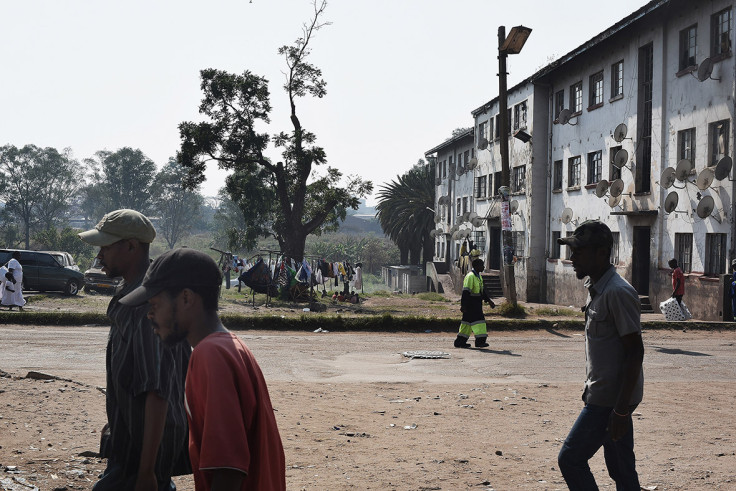 The IMF said it will only consider requests for funding once Zimbabwe clears its debt with the lender, and the IMF approves the normalisation of relations with Harare.
"A strategy for clearing of arrears is running parallel with negotiations for a country finance programme (...) Neither of them is complete. A country finance programme should be in place before and we should be clear how much money we need. Only then can we clear the arrears," Chinamasa is quoted as saying.
"What Zimbabwe needs right now is new money into the productive sectors of the economy," he said. "Just clearing arrears alone is not enough, it will mean our risk profile improves, but that alone is not enough."
According to Ministry of Finance data, Zimbabwe's ailing economy has halved in size since 2000, after 16 years of economic and political crises.