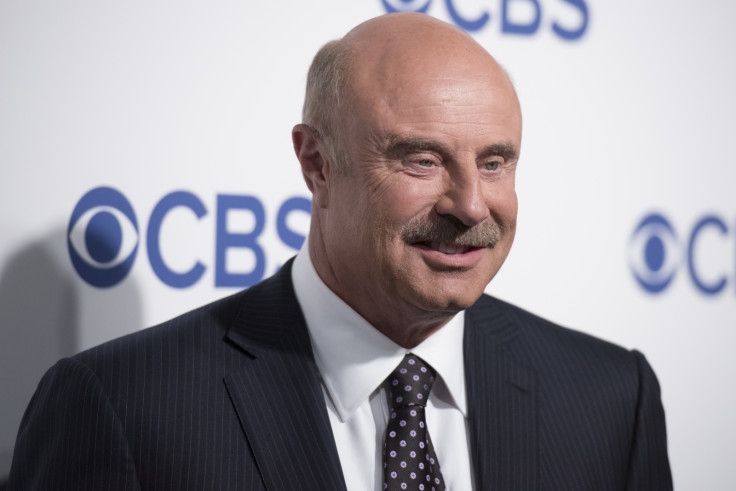 Daytime TV's favourite doctor has been named this year's highest-paid host. Dr Phil McGraw managed the impressive feat after earning $88m (£70m) in the last 12 months.
Most of his cash came from profits from his eponymous show, which is produced by McGraw's Peteski productions and distributed by CBS. In September, he landed one of his biggest interviews in recent years when the brother of murdered American child beauty queen JonBenét Ramsey appeared on his show to break his silence on the cold case 20 years on.
McGraw, a psychologist and former protégé of Oprah Winfrey, also saw his earnings boosted from his executive producer slot on The Doctors and various endorsement deals.
The 66-year-old's payday helped him dethrone former hosting king Howard Stern, who climbed to the summit in 2015 with $95m in earnings.
McGraw previously revealed that the secret to his success was his work ethic. "The older I get, there's no way am I going to spend my life doing what somebody else wants me to do," he told Forbes. "I've always said you need to star in your own life because if you don't, nobody will."
Ranked in second place is Ellen DeGeneres, who is worth $330m. The Finding Dory star has made $75m in the last year and managed to retain her spot. Keeping Up With The Kardashian's executive producer and American Idol host Ryan Seacrest came in third with $55m.
The top 10, released by Forbes on Thursday (6 October), also featured the likes of NFL star-turned TV personality Michael Strahan and Today's Matt Lauer. Stephen Colbert and Jimmy Fallon led the late-night TV show hosts with $15m each.