Ever since her death in 1996 at the age of six, the world has been fascinated with the murder shrouded in mystery of American child beauty queen JonBenét Ramsey.
After going missing for eight hours, her father John found her body in the basement of the family home. She had been struck on the head and strangled – and the case remains unsolved to this day – despite several grand jury hearings.
JonBenét's story continues to generate public and media interest 20 years on, and last night (12 September) her brother Burke Ramsay broke his silence on the cold case after giving his first interview of his life on the The Dr. Phil Show.
Burke, who was 9 years old when his sister was brutally killed, told Dr. Phil that he was ready to talk about her death over two decades later after the media and police first infested their quiet, unassuming street in Boulder, Colorado.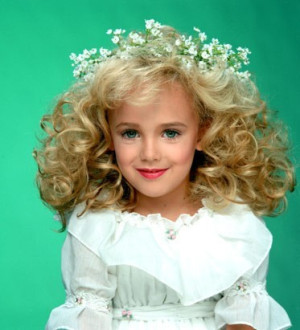 Discussing the huge amount of attention on his family following his sister's murder, Burke said: "For a long time the media basically made our lives crazy. It's hard to miss the cameras and news trucks in your front yard and we go to the supermarket sometimes and there would be a tabloid with my picture, JonBenét's picture plastered on the front or they would follow us around."
On the effects it had on him as a child, he added: "Seeing that as a little kid is just kind of a chaotic nightmare, so I was pretty skeptical of any sort of media, it just made me a very private person.
"As to what I'm doing now, it's the 20th anniversary and apparently still a lot of tension around it, I guess I kind of wanted to make it about remembering her and not just another news story."
At the time, Boulder law enforcement agencies initially suspected JonBenét's parents and Burke himself. But in 2008, the family were completely cleared after a DNA sample was taken from the victim's clothing. In February 2009, the Boulder Police Department took the case back from the district attorney and reopened the investigation.
Despite being cleared by DNA evidence many still suspected that JonBenét's parents and Burke had something to do with her death – who were the only ones in the home that night.
Burke confessed: "I know people think I did it; that my parents did it."
And for the first time, Burke broke his silence about the events that occurred on the day his sister was found dead in their basement.
He said: "The first thing I remember is my mom bursting into my room really frantic saying 'Oh my gosh, oh my gosh,' running around my room, now, I know, looking for JonBenét."
On that fateful day in 1996, John Ramsey and two of his friends began their search for JonBenét in the family home. After searching the bathroom and "the train room", they went into a "wine cellar" room – the basement – where John found his daughter's body covered in her special white blanket. She had a nylon cord around her neck and her wrists were tied above her head. Her mouth was covered by duct tape.
The results of the autopsy revealed that JonBenét was murdered by strangulation and a skull fracture. It also revealed that the victim had eaten pineapple only a few hours before the murder. Photographs of the home taken on the day JonBenét's body was found show a bowl of pineapple on the kitchen table with a spoon in it.
Ramsey's interview is part of a 3-part series airing on Dr. Phil on 12th, 13th and 19th September on CBS. JonBenét's father, John Ramsey, will also speak to Dr Phil regarding his daughter's murder.