Dramatic image shows car wedged into the top floor of building after it went airborne
The car hit the building in Santa Ana, Florida.
This is the dramatic image of a car that ended up wedged into the second storey of a building in California.
Police say the car was speeding when it hit the centre divider and then flipped into the air before coming to rest in the window on East 17th Street in Santa Ana on Sunday morning (14 January).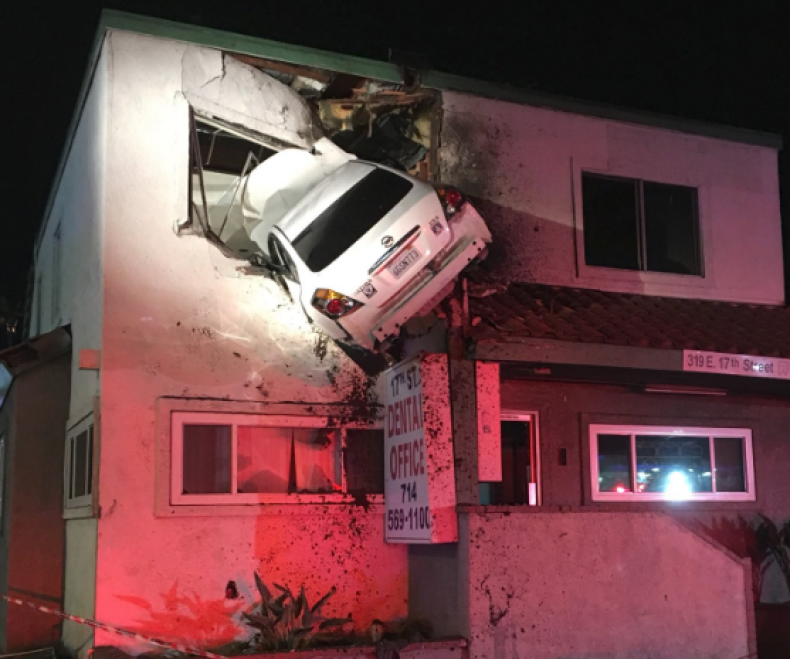 The vehicle soared into the air and plowed into the top floor of the building which hosts a dental practice.
Images tweeted by the Orange County Fire Authority (OCFA) show the sedan's front half stuck inside and the back half hanging about 10 feet above the ground.
Police said the driver of the Nissan Altima was under the influence of drugs but was still investigating the cause of the accident.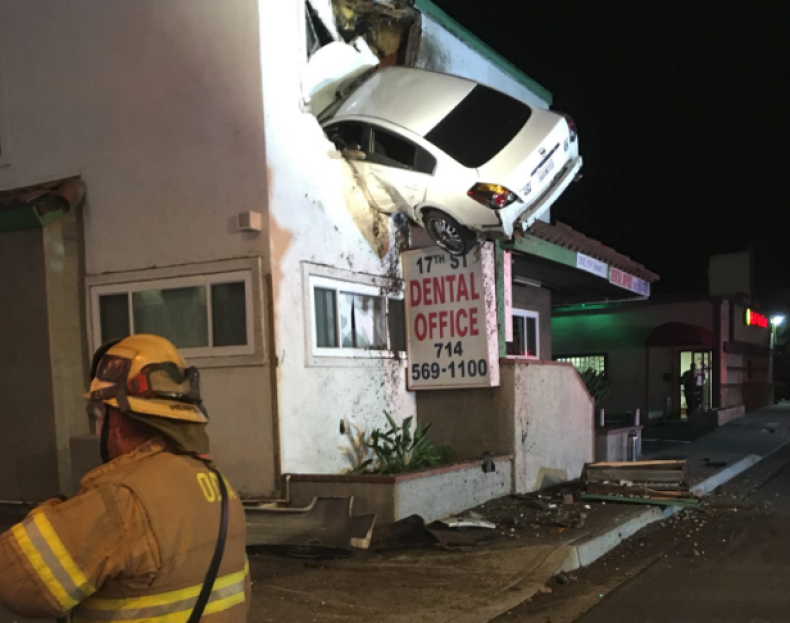 A fire broke out, but the two passengers were rescued with no major injuries, CBS Los Angeles reported.
Crews from OCFA and Los Angeles County Urban Search & Rescue teams removed the car from the building in the morning.