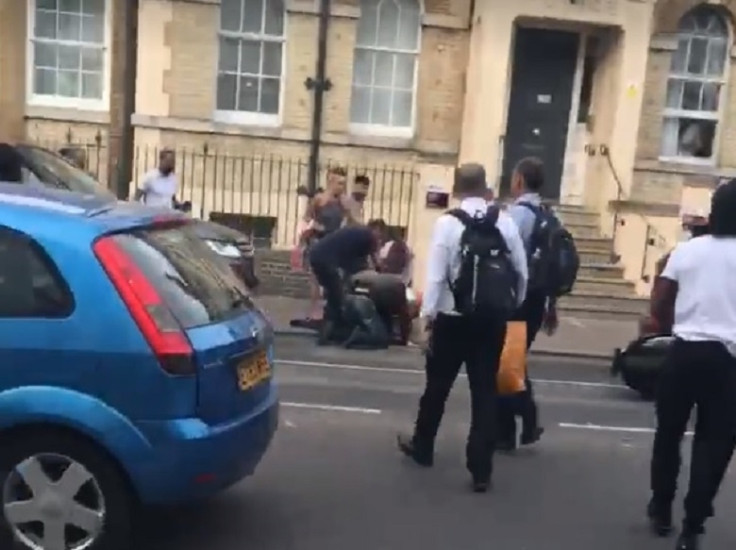 Dramatic footage has emerged showing the moment members of the public intervened to stop a robbery by two suspects on the streets of London.
The footage, filmed by passer-by Joel Willingham, shows one man attempting to steal to a bag off another male after knocking him off his scooter.
The suspected robber is then knocked to the floor in the tussle, before attempting to take off with the victim's Vespa, with his accomplice next to him on a motorbike.
After people blocked his attempt to make off with the vehicle, the suspect jumps on the back of his accomplice's bike and the pair ride off.
The victim, known only as Steve, can then be heard asking "did you see them f****g attack me?" to those who came to his assistance.
The incident occurred at around 6:50pm on 17 July on Penge High Street, south-east London. Willingham, whose footage of the incident has been shared nearly 25,000 times of Facebook, has set up a GoFundMe account to help pay for the repairs on Steve's scooter.
A Met Police spokesperson said: "Members of the public intervened and the two suspects rode off from the scene. They did not manage to steal the scooter.
"The victim was not seriously injured during the incident. There have been no arrests and enquiries continue."
Warning: Video contains strong language.