Civil society groups have urged the African Union (AU) to demand the immediate and unconditional release of two Congolese youth activists, Fred Bauma and Yves Makwambala who have been imprisoned for a year now in an apparently politically-motivated drive to silence dissent.
Congo's National Intelligence Agency (Agence Nationale de Renseignements, ANR) arrested the two men on 15 March 2015 as part of a government crackdown on those opposing an extension of President Joseph Kabila's stay in power beyond the end of his constitutionally mandated two-term limit, which ends on 19 December.
Echoing demands by Human Rights Watch, CIVICUS called on the AU to pressure Kabila to immediately release the activists imprisoned on trumped-up charges in Makala in the capital Kinshasa, and all other imprisoned civil society members. On Wednesday 16 March, the Supreme Court of Justice is expected to issue a decision on whether to grant the two provisional release.
Arrests are 'breach of AU commitments'
"The overall environment for civil society in the Democratic Republic of Congo (DRC) is highly disenabling, in blatant breach of AU commitments," David Kode, senior policy and research officer at CIVICUS, said.
Highlighting how Congolese activists have been imprisoned on fabricated charges for their peaceful civil society activities in defence of human and democratic rights guaranteed by the AU Charter, Kode said "The case of Bauma and Makawambala is emblematic of the deep-rooted impunity with which the Congolese state is presently functioning."
During a news conference on 18 March 2015, the nation's communications minister Lambert Mende said that the two activists were planning "terrorist activities" and a "violent insurrection." He provided no evidence to back up the claims.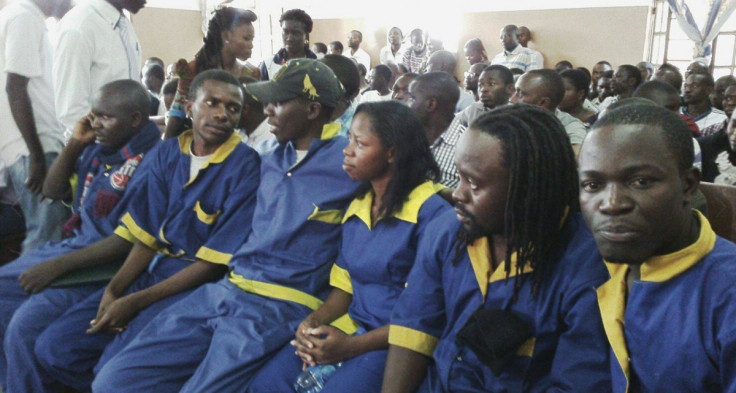 A politically-motivated drive to curb dissent
Most recently, on 4 March, in one of the highest profile cases in DRC's judicial history, six pro-democracy activists from Lutte pour le Changement (Lucha - The Struggle for Change) movement were handed six-month prison sentences by the Goma Court of Appeal, on charges of attempting to incite public disobedience.
To date, at least 19 civil society activists from Filimbi and Lucha movements have been jailed for exercising their rights to freedom of expression, association and assembly. CIVICUS is an international alliance dedicated to protecting the rights of civil society.