A day of general strikes in the Democratic Republic of Congo (DRC), to put pressure on President Joseph to step down from power when his mandate expires in December, has been hailed as a success by key opposition figures. The politically motivated standstill saw activity in the normally bustling capital, Kinshasa, greatly reduced, with schools and shops closed.
According to reports, fewer shared taxis – which carry much of the city's workforce – were in operation during the strike on 16 February, meaning that capacity in a number of government departments were slashed by half. A number of activists were arrested across the country, including at least six members of LUCHA (Lutte pour le changement or struggle for change) – a movement calling for change through popular mobilisation.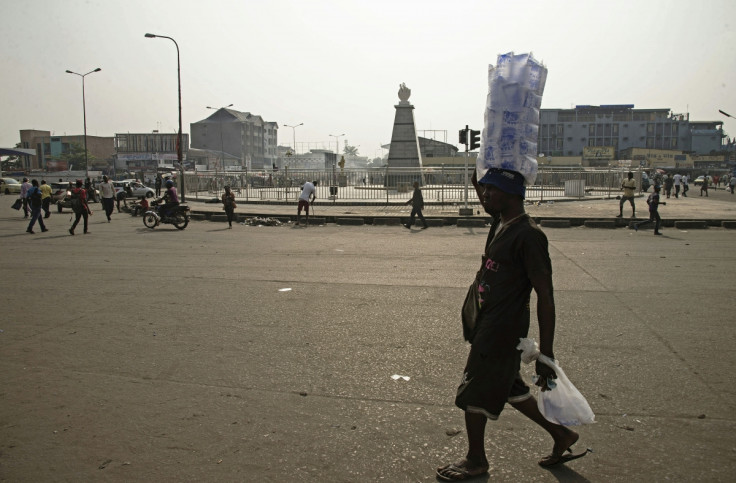 Activist Jean Bwenge told IBTimes UK that police in Goma's Katindo district hammered down the front door to a house and arrested the activists preparing for strikes, taking away banners and calicos. Government and police spokesmen said they did not have any information about arrests, according to a Reuters report.
"The people of the Democratic Republic of Congo stood in solidarity in peaceful protest in opposition to President Kabila's efforts to remain in power beyond his Constitutionally limited term and against his use of military intimidation to undermine the people's inalienable right to protest the government," powerful opposition figure Moise Katumbi said in a statement seen by IBTimes UK.
"The people of our nation have suffered too much hardship and spilled too much blood to see our young democracy extinguished by a man intent on serving his self-interest and defying our nation's laws," Katumbi added. He said that the nationwide strike "demonstrates to Mr Kabila and the world that we will not sit idle, that we will protect our Constitution, we will protect democracy, and we will protect the DRC."
Katumbi's sentiments were echoed by Martin Fayulu, president of the Engagement for Citizenship and Development (ECIDE), who said: "Congo, Kinshasa, Matadi, Goma, Bukavu, many towns were completely paralysed. People didn't go to work, and the students stayed at home. That means that the people of Congo have shown Mr Kabila that they want him to go".
Despite the optimism, some cast doubt over the strike's impact. "I always thought that this particular strike would not have any significant consequence on the respective positions of people," former country director for the Open Society Initiative for Southern Africa, Pascale Kambale said.