DRC: Tributes flood in after symbol of resistance Etienne Tshisekedi dies, aged 84
'Sad', 'distraught', but vowing to continue his fight, Congolese mourn the 'Father of Congolese democracy'.
Tributes have flooded in for Etienne Tshisekedi, one of the Democratic Republic of Congo (DRC)'s most prominent advocates of democracy, who died of a pulmonary embolism in Brussels aged 84, on 1 February.
A rival of successive Congolese leaders for the last four decades including Mobutu Sese Seko, Laurent Kabila, who took power in 1997, and his son, President Joseph Kabila, who has ruled since 2001, Tshisekedi helped found the Union for Democracy and Social Progress party (UDPS) in 1982.
Extremely popular in DRC, where he was welcomed by jubilant crowds upon his return on Congolese soil in July 2016 after a two-year absence, Tshisekedi was poised to take the top post in a transitional council agreed in December 2016 under a deal to pave the way for the first peaceful transition of power in the country.
The politician left DRC last last month to seek medical treatment in Belgium.
Following the news of Tshisekedi 's passing, members of the opposition took to social media to mourn their leader they nicknamed "Tshitshi".
Opposition leader and member of the Rassemblement opposition coalition launched by Tshisekedi last year, Moise Katumbi said he was "deeply saddened" by the death of the "Father of the Congolese democracy".
"We have just lost one of the most iconic figures of the history of our country. A a deep sense of sadness has overwhelmed the heart of all Congolese.
"Until his last breath, the 'Sphinx of Limete' fought dictatorship that is rampant in our country, fought for the first democratic changeover in 2016 and stood up against injustices of which his compatriots are victims. He made a gift of his life for the interest of the people, and will never be thanked enough for that."
Olivier Kamitatu, member of the Rassemblement, said of Tshisekedi: "O captain, my captain!" At the cost of great sacrifices, braving every risk, he stayed on course! May his soul rest in peace."
Rassemblement official and presidential candidate, Martin Fayulu said: "President E. Tshisekedi is no more. Difficult to accept. He leaves a great void but remains the example of the gift of self in the service of his country. RIP."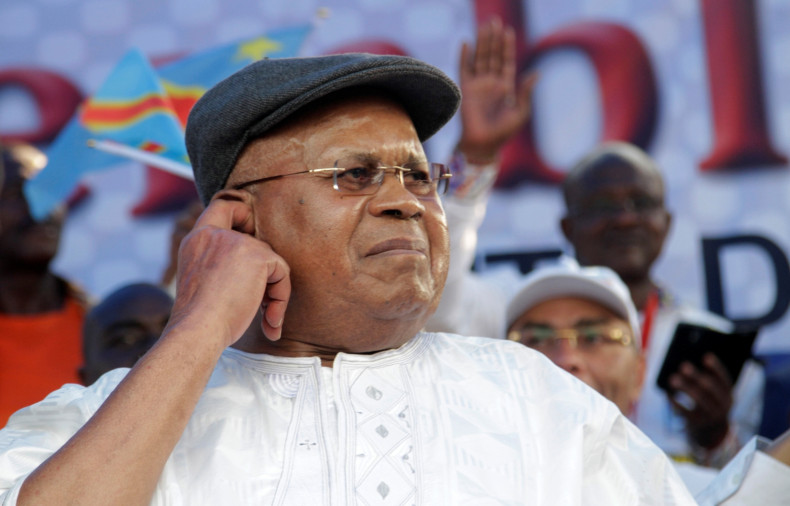 Government figures, meanwhile, paid tributes, honouring the "icon", with Aubin Minaku, general secretary of the presidential majority, and president of the National Assembly, saying: "A Baobab (tree) has just fallen. Étienne Tshisekedi remains an icon. May his soul rests in peace."
Former DRC finance minister, Freddy Matungulu Mbuyamu, gave "the assurance of my deepest respect".
Describing how "the cathedral of the resistance is gone", former transports and communications minister, Joseph Olenghankoy, said he was "distraught, but we will achieve his dream of a state of law in the DRC".
Paying tribute, Congolese and international rights defenders, civil society members and activists vowed to continue his fight. Pro-democracy youth movement Lucha, said: "The death of Etienne Tshisekedi is a chapter of DRC's history that has closed. We pay tribute to his fight #RipTshitshi."
Honouring the "The Sphinx Of Limete" – a reference to Tshisekedi 's birthplace – Herve Diakiese, a prominent lawyer and human rights defender, said: "Salut to the Sphinx. Thank you. The one who struggles can lose but the one who does not fight, has already lost. In the Pantheon of freedom fighters, the sphinx has gone to join his family. The torch of struggle is taken up."
Campaigner and founder of Congo Calling, Bandi Mbubi described losing "our hero".
"Having lived under a dictatorship, during President Mobutu's reign, he inspired my generation to resist it and demand greater political freedoms. In a country accustomed to armed conflict, he never believed in taking up arms in the struggle for democracy. He won the respect of friends and foes alike. His principled non-violent approach was often criticised for being no match to the military might successive governments used to repress the people. He remained non-violent, but his word was as feared as a bullet.
"In the last four years of his life, he tirelessly argued for a genuinely inclusive national dialogue which could prepare the ground for credible free and fair elections as a way to restore legitimacy and stability in the DRC. It was never a popular idea to begin with, across the political divide, but painstakingly he managed to get everyone to dialogue and agree a shaky but promising accord for a peaceful transfer of power between the current president, barred by the constitution to run again, and the winner of the upcoming elections.
"I pay tribute to my childhood hero, Ya'Tshitshi – as we affectionately called him – the one who first opened our eyes, mine included, to what democracy could mean for our home country. Democracy is a dream for which he lived and died for. It's a dream we must keep alive and realise."
Anneke Van Woudenberg, a senior researcher for Human Rights Watch's Africa Division, remembered the man who "stood for peaceful resistance against dictatorship", adding: "So sad to hear about his death."
On the behalf of the United Nations Joint Human Rights Office (UNJHRO), Office of the High Commissioner for Human Rights (OHCHR) and peacekeeping mission in DRC (MONUSCO), the world body said: "Condolences to the family of Etienne Tshisekedi and the Congolese people for the loss of this emblematic personality."