Drinking bootleg moonshine and hair tonic are killing men in Russia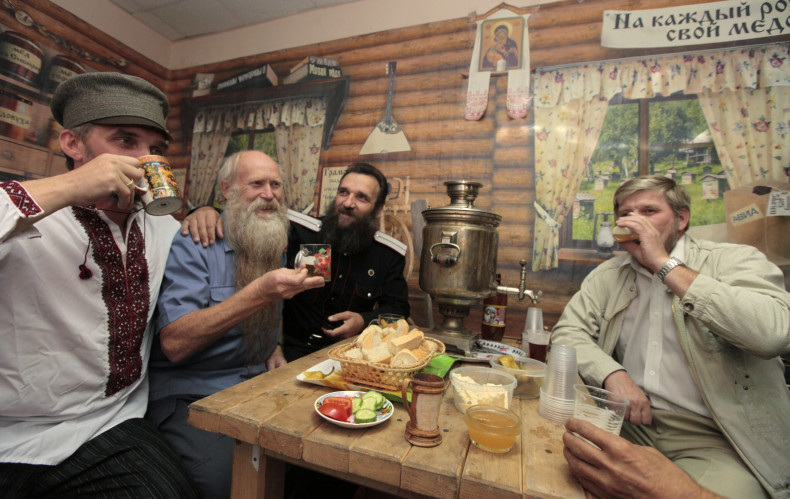 Alcohol-based substances such as hair tonic and bootleg liquor are linked to the deaths of nearly a third of all Russian men.
According to a report by the Organisation for Economic Co-operation and Development, binge-drinking culture and poor-quality alcoholic drinks have made Russia the number one country for alcohol-related deaths.
"The harm from alcohol depends not just on how much is consumed, but on how it is consumed, and what is consumed," stated the report.
Home-brewed super-strength spirits and hair tonic have become more widely used as the Russian recession bites.
Sales of beer, Russia's most popular alcoholic drink, were down 10.5% year-on-year by volume in January 2015, according to figures from Nielsen Russia.
"People who could earlier afford expensive drinks are increasingly turning to cheap, low-quality drinks," Alexander Polikarpov, the chief doctor at Alkospas, an alcohol abuse clinic in Moscow, told the Times.
Some of the most harmful alternatives to legal alcohol are liquids designed "for hair growth or for cleaning the bath", says market analyst Vadim Drobiz.
Home distilling for personal consumption is legal in Russia and does not require a licence, even to make Russian moonshine, known as Samogon. Some producers add cheap
Some producers add cheap methanol to the mix to make it stronger, which can create a toxic mixture capable of causing blindness or death. This home brew is highly inflammable and more than 80% proof.
"In some villages, legal alcohol is only on display in the shop windows," a drinks distributor told reporters. Under the counter, much cheaper but very strong home brews are sold.
World Health Organisation statistics put the number of alcohol-related deaths at three million per year.
Around half a million are in Russia, a grim finding as the country's 144 million people make up less than 2% of the world's population.