Driverless cars to hit motorways in 2019 - but will the 4G network controlling them be able to cope?
Government plans for autonomous cars tests on motorways in 2019 could be undermined by poor 4G networks.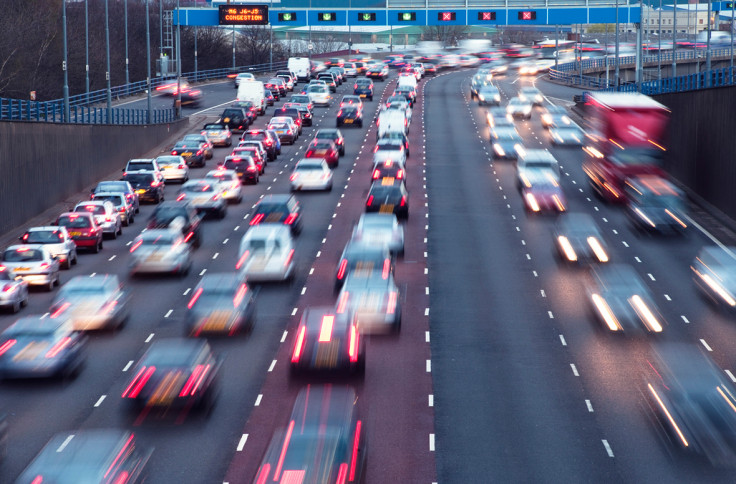 Driverless car tests will begin on Britain's motorways in 2019, when the computer-driven vehicles will share the roads with humans on a 60-mile route between Oxford and London.
But there are already fears that an insufficient mobile phone network across UK motorways will hamper efforts to make the autonomous cars communicate with each other and with road infrastructure. Manufacturers consider so-called vehicle-to-vehicle communication as the key to making self-driving cars work properly become safer than humans.
A consortium of British companies led by Oxbotica, a spin-off from Oxford University which makes autonomous car software, is leading development of the vehicles. Tests so far have taken place on private land or in pedestrianised areas at low speeds. Introducing computer-driven vehicles to the 70mph motorway network will be a major new challenge.
Not least because the UK's mobile phone network – and in particular the high-speed 4G internet service to be shared by vehicles talking to each other – is not universally available on every mile of every motorway.
Network testing company Global Wireless Solutions has found smartphones carried in cars on UK motorways are, on average connected to 4G for between 30% and 84% of the journey. The M6 motorway heading north from Birmingham offered the least consistent 4G connection, at just 19% to 75% depending on the operator.
GWS found EE to offer the most consistent 4G coverage on motorways, followed by O2, Vodafone and Three.
Not yet ubiquitous
Paul Carter, chief executive of GWS, said: "Mobile networks in the UK have made great strides when it comes to nationwide 4G deployment. However, LTE coverage is variable across networks and is not yet ubiquitous on UK motorways."
Just five years after the roll-out of 4G began in the UK, the industry is already turning its attention to 5G, which will offer far higher speeds and greater coverage than is currently available. It is expected that future autonomous cars will at first use 4G then 5G once it is commercially available. For now, modern cars only rely on a mobile phone connect to play music from streaming services like Spotify and communicate with an app on the owner's smartphone.
Carter added: "Major automotive players are focused heavily on how universal 5G networks will support true autonomous driving. However, even after five years of 4G roll-out, the UK's motorways still offer an average best of 74-84% coverage. To ensure 5G networks can be rolled-put more swiftly and efficiently, action must be taken by the government and local authorities now to empower network operators to build the next generation of networks cost-effectively and with minimal red-tape."
© Copyright IBTimes 2023. All rights reserved.