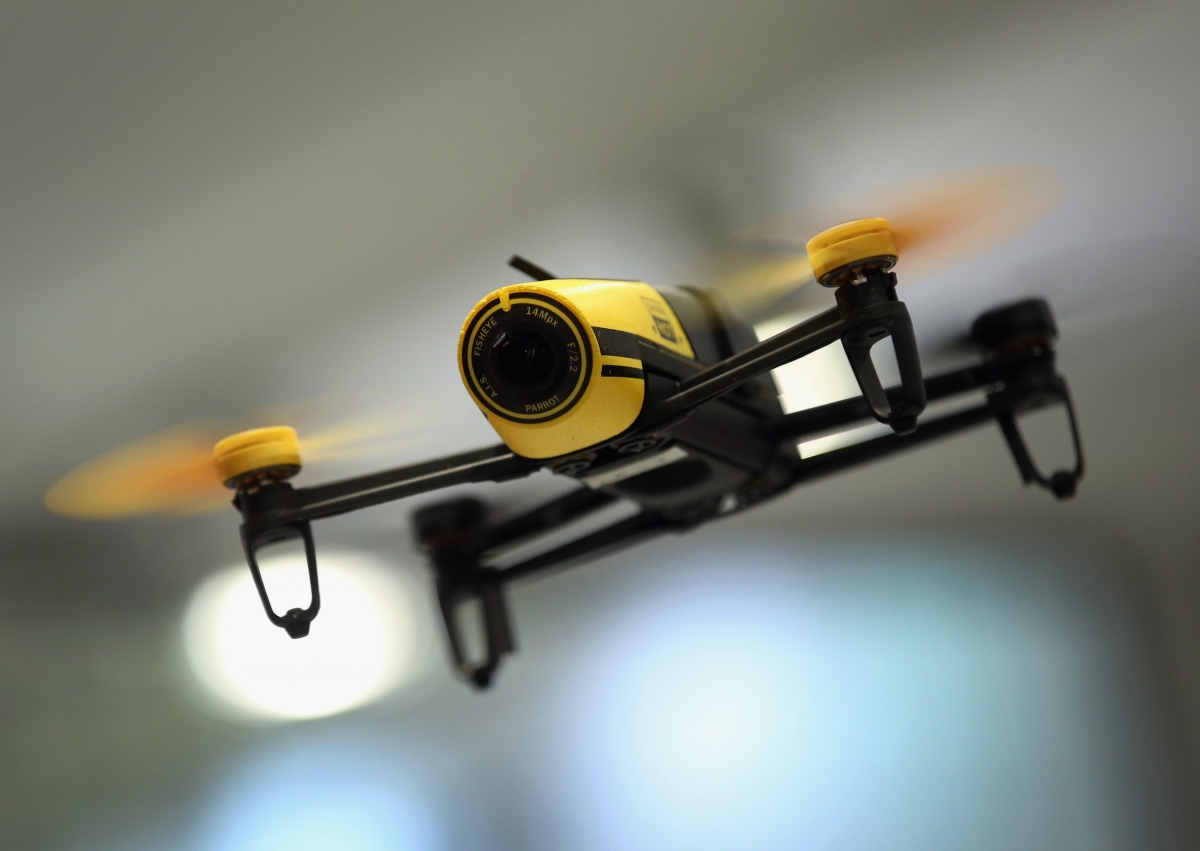 Drones were involved in a series of near misses incidents at UK airports, according to UK Proximity Board while highlighting the need to prevent collision with the aircraft. The board looked at seven incidents involving drones in its December 2015 report, four of which were considered to be the most serious cases belonging to category A, where a serious risk of collision exists.
In one case, the drone came close to colliding with a Boeing 737. Other category-A incidents took place in Heathrow, London and Manchester. While pilots welcome the growth of drone technology, they say a collision with airliner or helicopter could be catastrophic.
The British Airline Pilots Association (Balpa) is concerned about the rise in the incidents over past few months. It is even calling for stricter rules so drone operators can be easily traced and prosecuted for any irresponsible flying. The pilots also want technology to prevent drones from flying in areas where they could meet commercial traffic.
Steve Landells, Balpa flight safety specialist, when pointing out the increase in near misses, said that, "Pilots can see that drones can be useful and fun to fly, but these near misses are becoming too regular an occurrence. We must act now to protect passengers and flight crew and make sure a catastrophic crash does not happen. The authorities must enforce current regulations and make sure new ones, such as compulsory insurance and registration, are brought in without delay."
"Pilots want to ensure technology to prevent drones from flying in areas of dense air traffic are put in place and also want drone designers to liaise with air traffic controllers to look at ways they can adapt drones to ensure they can be seen easily on radars, added Landells."
He further believes that education and training is quite important for the drone users. "Anyone flying a drone must do so in a safe and sensible way. If you don't follow the rules or show consideration to others when flying you should be aware of the severe penalties you could face," he added.
Balpa has previously also highlighted the need for much stricter rules regarding flying drones in the UK.
According to the UK Proximity Board there are five categories of air proximity risks, with the first four levels, A-D have been agreed at the international level and the last category at the UK. Category A is risk of collision, category B is about safety not being assured, in category C there is no risk of collision, whereas in category D risk is not determined. The last one states, "Met the criteria for reporting but, by analysis, it was determined that normal procedures, safety standards and parameters pertained."
A spokesman for the UK Civil Aviation Authority said that drone users could face imprisonment if found to be going against any rules for flying drones. The spokesperson said, "Drone users have to understand that when taking to the skies they are potentially flying close to one of the busiest areas of airspace in the world – a complex system that brings together all manner of aircraft including passenger aeroplanes, military jets, helicopters, gliders and light aircraft.
"The rules for flying drones are designed to keep all airspace users safe and anyone flouting these rules can face severe penalties including imprisonment."