Two counsellors overdosed on fentanyl while supervising recovering addicts at a halfway house in Chester County, Pennsylvania, on Monday 22 May.
Police said their deaths illustrated the scale of the fentanyl epidemic gripping North America.
The dead men were the only members of staff responsible for six others trying to beat drug addiction at the privately run Freedom Ridge Recovery Lodge in West Brandywine.
They were found unresponsive in separate bedrooms by the residents they were supposed to be caring for on Monday (22 May) at around 2.15pm.
Police pronounced both men, who have not been named, dead at the scene.
They also found needles, syringes and bags containing fentanyl-laced heroin near their bodies in bags marked with superman logos and a skull and cross bones 'Danger' symbol.
"If anybody is wondering how bad the opioid epidemic has become, this case is a frightening example," said District Attorney Hogan.
"Opioids are a monster that is slowly consuming our population," he added.
The Freedom Lodge website has since been removed from the internet and it is not known what effect the traumatic incident had on the residents' recovery programs.
The dead counsellors were responsible for the guests' therapeutic treatment and controlling any medication they may need while they stayed at the leafy retreat.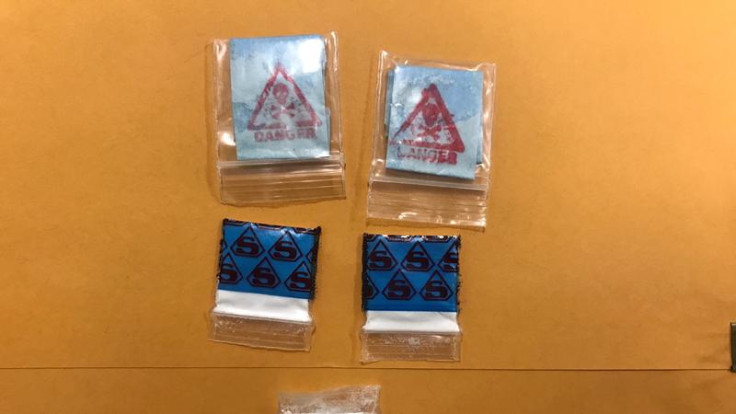 One of them made efforts to revive a counsellor with an opioid blocking nalaxone shot – but it was too late.
"The staff members in charge of supervising recovering addicts succumbed to their own addiction and died of opioid overdoses," Hogan said.
The DA warned drug users in Pennsylvania to be on the look out for bags of heroin marked with the superman logo or 'Danger' sign.
"They appear to be heroin laced with fentanyl and are likely to kill anybody who uses them," he said.
"We will not even let law enforcement handle them without special precautions because of the extreme danger of death or injury."
Earlier this month, an Ohio police officer overdosed on fentanyl after brushing it off his shirt following a drugs bust.
Fentanyl is a synthetic opioid 100 times stronger than street heroin. It has being linked to increasing numbers of drug deaths worldwide.