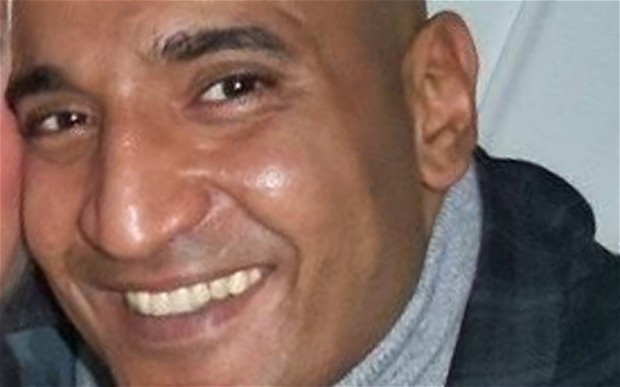 A convicted drug dealer who abandoned his two children by different mothers has a "human right" to stay in the UK because of his "family life" with another woman, a judge has ruled.
Hesham Mohammed Ali convinced Judge Jonathan Perkins that he had a "genuine" relationship with his girlfriend Cy Harwood, 31, a beautician from London.
He has been allowed to stay in Britain after winning an appeal against the Home Secretary, Theresa May, who wanted to deport him to his native Iraq.
He argued that deportation would breach his right to a family life with Harwood. The couple have been in a relationship since 2005.
The judge ruled that Ali's deportation would have a damaging effect on Harwood, and would breach the couple's human rights.
"Destroying an important relationship in the light of a reformed criminal who was last in trouble over six years ago is, I find, just too much and I am satisfied that an exception is made out," he said.
Ali also mounted the extraordinary claim that deportation would endanger his life, as he was covered in tattoos including one depicting a half-naked Western woman. That claim was dismissed after exhaustive legal examination.
Judge Perkins said he was deliberately not taking into account the Home Secretary's changes to immigration rules. "I do not arrive at this conclusion by considering the rules in their amended form," he said.
"They do not assist me with the proper application of the appellant's human rights. My decision is in accordance with binding jurisprudence."
Ali, who has no contact with his two children from an Irish woman and another from Liverpool, arrived in Britain "irregularly" through a people-smuggling gang in 2000, the Sunday Telegraph reported.
Ali had an asylum claim rejected in 2002 but remained in the country despite a conviction for possession of Class A drugs. The Home Office sought his deportation after he was jailed for four years for possession of Class A drugs with intent to supply in 2006, but questions over his nationality delayed his case.
Ali, who previously worked as a wrestling promoter and dancer, was bailed in 2009 - and deportation action restarted in 2010 before he put in an appeal.
At the second hearing the judge ruled he should be allowed to stay because of his girlfriend, whose evidence he said had impressed him.
The Home Office has spent thousands of pounds fighting the case through the appeal and second hearing.
A spokesman said the Home Office was "disappointed" witht he decision, adding: "Foreigners who commit serious crimes should be deported, regardless of whether they have family in the UK."
In February, May vowed foreigners convictecd of serious crimes would be deported.
"Any foreign national who was convicted of a serious crime should be deported, regardless of whether or not the criminal had a family in the UK," she said. "It is essential to democracy the elected representatives of the people make laws and not the judges."