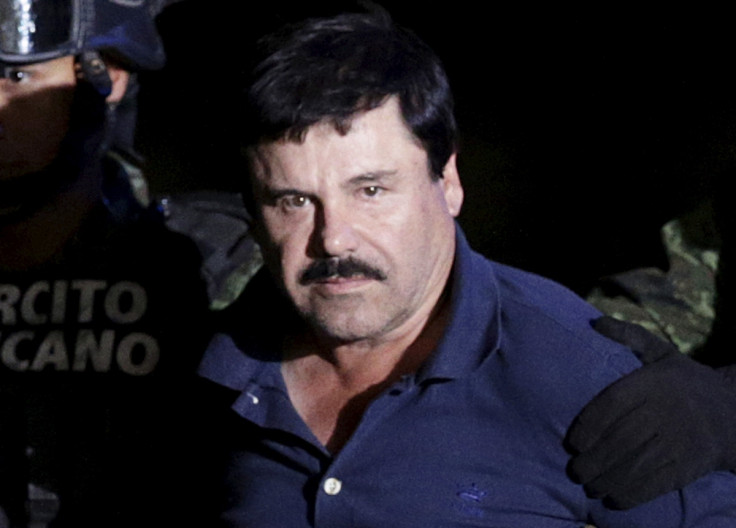 New details of drug kingpin Joaquin 'El Chapo' Guzman's life behind bars have been revealed by a prison officer who says that he has put on weight, reads self-help books and has had no conjugal visits. Giving a new meaning to the term 'prison rations' reports from the prison suggest that the chubby drug lord has been feasting on fried chicken, pizza and cookies since his capture by Mexican authorities.
Joaquín Archivaldo Guzmán Loera has each meal checked by a dog whose sole job is to test his food before he eats it in order to make sure it doesn't contain poison. El Chapo is currently serving time in the Altiplano prison, west of Mexico City, where he successfully tunnelled out from in July 2015.
Determined not make the same mistake again, the prison has deployed two guards to watch over his cell day and night. He is also under constant observation from a ceiling-mounted CCTV camera which has no blind spots – unlike the cell he dug his way out of.
Recently El Chapo and his lawyers had complained that his health was suffering in prison and that he couldn't sleep. An unnamed security official, who gave an interview to Associated Press, he is still allowed reading material and his blood pressure has improved.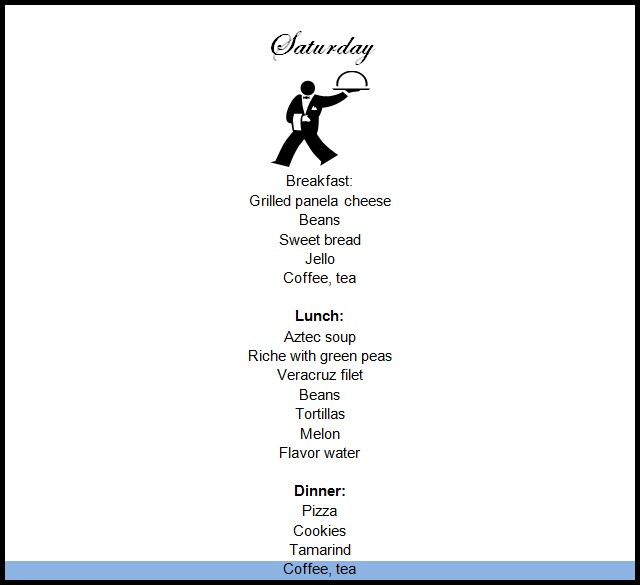 He has apparently completed the classic Don Quixote, and begun a Spanish-language translation of The Purpose Driven Life: What on Earth Am I Here for? by Rick Warren, a California-based evangelical pastor.
But his love life seems to have suffered. Before his escape, Guzman enjoyed a four-hour conjugal visit every nine days fuelled by a supply of Viagra. Now his Viagra supply has been cut off and he has only recently applied for permission to renew conjugal visits.
Guzman, who gave Hollywood actor Sean Penn an exclusive interview whilst on the run, broke out of the prison after associates broke through a thin concrete floor in his shower and adapted a motorbike to assist his escape. Since then the floor in his cell has been reinforced with a 16in (40cm) bed of concrete with a double layer of steel rebar.
Whilst avoiding detection by Mexican security officials he was said to have met with Mexican actress Kate del Castillo, to discuss a project to document his life in a movie. Whilst his interview with American actor Penn in northeastern Mexico helped police reveal his whereabouts.