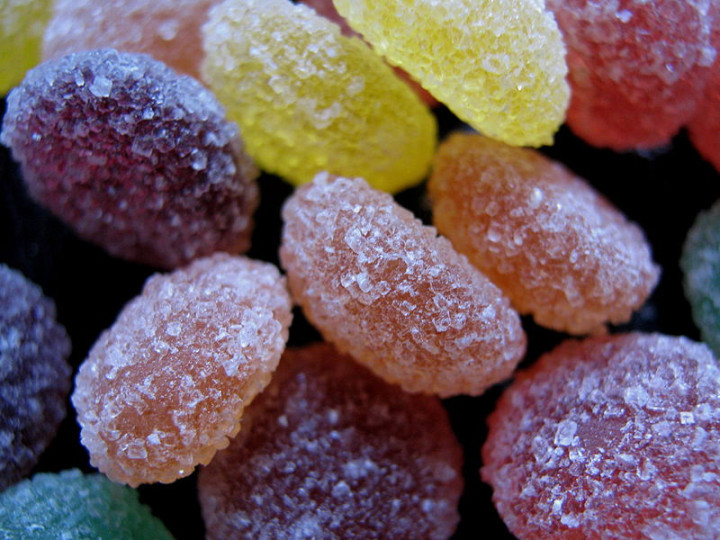 Prescription drugs were added to Jelly Tots sweets destined for the high street in a major breach, it has been revealed.
Police are investigating after pills the same size as the popular confectionary were discovered on the production line at a Nestlé factory in Newcastle.
Boxes of the brightly coloured treats were locked inside a storeroom with a chain, when the contamination was uncovered.
The involvement of police has left some workers wondering "how do you fingerprint a Jelly Tot?"
Nestlé insisted there was no risk to public health and that none of the tainted sweets had left the factory.
Confectionary chaos
One worker told the Newcastle Chronicle: "We were given a briefing days later where we were read an email basically saying tablets had been found, do not tell anyone outside the factory. Management said they are sure they have it under control but how do they know?
"Police came and took away stuff from the pod room as evidence and they are fingerprinting, but how do you fingerprint a Jelly Tot?"
A spokeswoman for Northumbria police said: "Police are carrying out enquiries after a batch of confectionary was found to be contaminated at Nestle UK in Fawdon."
A spokesman for Nestle said: "We can confirm that there was an incident at our factory in Fawdon, Newcastle last week.
"The incident involved the discovery, in product prior to packing, of a standard prescription tablet, commonly prescribed to both adults and children.
"We can confirm that due to our rigorous quality procedures and immediate action, the incident was isolated and contained within our control.
"Our consumers and customers can be assured that all our products are completely safe."