Drugs in America: Ohio's opioid crisis means its morgues are overflowing
Montgomery County in Ohio has had to bring in refrigerated trailers, used to store bodies after a plane crash or a terrorist attack.
Ohio is proof that America's drug crisis is spreading from minority ghettos into suburban homes, claim authorities.
The rural, largely white, Midwestern state suffered 2,700 overdoses in 2015, compared to just 500 a decade earlier.
Nationally, 33,000 Americans died of an overdose in 2015, more than double the number ten years ago. Experts fear the number of drug deaths when last year's data is calculated will be higher.
Last month, the White House's Commission on Combating Drug Addiction and the Opioid Crisis released an interim report asking President Donald Trump to declare the opioid epidemic a national health emergency.
Ohio has been hit hard by the growing crisis. Last year, 86% of overdose deaths in the state involved an opioid – a class of drug covering everything from heroin to legal painkillers.
In the state's Montgomery County, local officials say that more than 800 people will probably die from an opiate overdose there this year, more than double last year's record of 349 opioid deaths.
Most nights, the freezer in Montgomery County's morgue is stacked floor-to-ceiling with bodies. Coroner doctor Kent Harshbarger estimates that 60% to 70% of the corpses in the morgue are the result of an opioid overdose.
"What's most challenging is seeing the same story repeated over and over again," Harshbarger told CNN. "It seems, from my perspective, inevitable."
To deal with the surge in overdose deaths, Harshbarger had to hire six extra part-time coroners, two autopsy technicians and three field investigators.
Several times over the previous two years the overwhelmed department had to use mobile morgues -- trucks with refrigerated trailers, originally bought to store bodies after a mass-casualty event like a plane crash or a terrorist attack.
"This is a mass fatality crisis," said Harshbarger.
Mexican drug cartels
Police say the county's location has made it an ideal distribution hub for Mexican drug cartels. Interstate roads 70 and 75, two major arteries that crisscross the nation, intersect in the northeast corner of the region.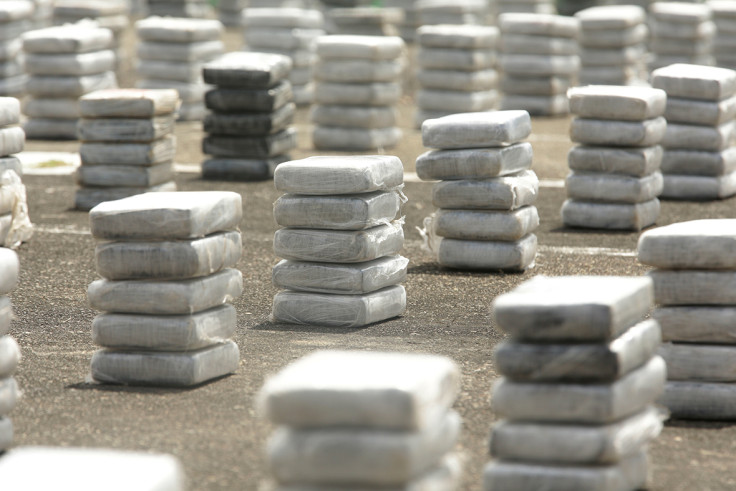 Law authorities say cartels ship drugs directly to Dayton in Ohio, less than a 10-minute drive from the intersection. Then, local dealers circulate opioids throughout the country.
Experts add the spike in overdose deaths in Montgomery, and in many places across the country, is largely due to heroin's opiate cousins: fentanyl and more potent variants such as carfentanil.
Fentanyl is a synthetic opioid 50 to 100 times stronger than heroin. Carfentanil, originally designed as a large-animal tranquilizer, is 5,000 times more potent than heroin.
To stem the tide of overdose deaths, the sheriff's office is spearheading a new programme called Get Recovery Options Working, or GROW.
As part of the initiative, a sheriff's deputy, a social worker, a medic and a member of the clergy visit a home where a non-fatal overdose occurred within the past week. Together, they provide literature about local drug treatment centres, and if the individual is willing, the deputy will drive him or her to a centre that day.
Medical condition
Since the programme started this year GROW has reached out to 162 people who have overdosed, 57 of whom have entered treatment at Cornerstone Project, Plummer says. More than half of those who entered Cornerstone because of the initiative are still in treatment, officials say.
A report from the Health Strategy Group, part of the US think tank the Aspen Institute, which includes three former US health secretaries, adds that the US health system is over reliant on opioids.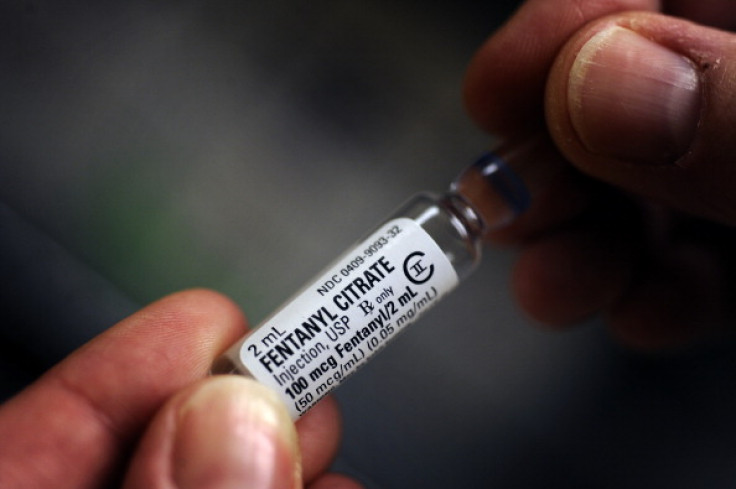 Fentanyl is a potent painkiller which has caused many overdoses in the US
Joe Amon/Getty
It said nearly 250 million prescriptions for opioids were written in the US in 2015 - far more, per capita, than in other countries.
As a result, it is estimated that opioids have become a $10bn (£7.6bn) industry in the US.
The survey adds that opioid addiction is a chronic medical condition, but it is often viewed as a moral failing and crime - a factor which can limit access to treatment.
State and federal prisons hold almost 300,000 people convicted for violating drug laws, but some states far more likely to imprison drug offenders than others.
Some officials within the criminal justice system have started to look at ways to deal with drug use as a health issue, rather than a purely criminal one - an approach which is worth exploring, the report says.
A commitment by a drug offender to undergo treatment can be enforced at the time of sentencing with support made available in prisons.
Such approaches have reduced reoffending and give offenders more opportunities to rebuild their lives when they return to the community, according to the Federal Bureau of Prisons.
© Copyright IBTimes 2023. All rights reserved.