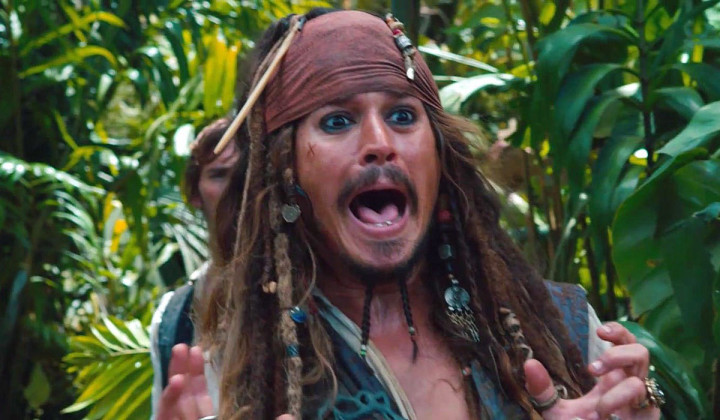 Imagine a very drunk Captain Jack Sparrow delivering a speech – that's what Pirates of the Caribbean star Johnny Depp looked like at the Hollywood Film Awards on Friday (14 November) night.
The actor, who was there to honour Shep Gordon, could barely stand straight as he stammered through his speech before awarding Gordon, the subject of Mike Myers' new documentary, 'Supermensch: The Legend of Shep Gordon', reports Variety.
"It's just one of those nights," he said before CBS appeared to cut him off.
Watch Depp's video below:
And what did Shep Gordon, accompanied by Mike Myers, think of Depp's presentation? Check out their reactions in the tweet below: (via Heavy.com)
Backstage with Shep Gordon, Mike Myers says Johnny Depp's intro was "very rock n' roll." #HFA pic.twitter.com/kR3KzB60BN

— Amy Kaufman (@AmyKinLA) November 15, 2014
Meanwhile, Twitter users put up posts about the actor being completely "smashed".