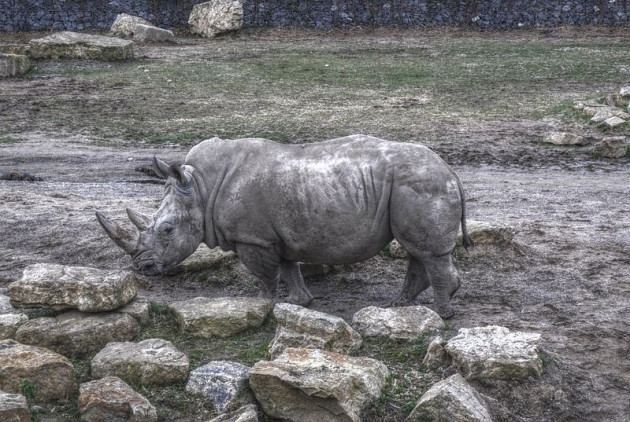 A drunken man broke into Dublin Zoo after opening hours so he could retrieve the ball he and his friend had lost.
Gerard Golabek, 33, said he deeply regretted climbing over the fence of the zoo and into the African Plains section, which houses rhinos, giraffes, chimpanzees and zebras, reports the Irish Independent.
"We were just drunk and there was a ball we lost so we jumped over the fence," he said. "I did something wrong and I'm embarrassed. Next time, I will just buy a new ball. I won't be climbing into the zoo again."
Golabek said he was not stopped inside the zoo but was apprehended by police after leaving. "We had a few beers and I was drunk, and that's why they kept me overnight," he said.
"They interviewed me, but they had to wait a couple of hours. The garda asked me if I was trying to open a cage or release animals but that was not the case.
"There was no reason to be there other than to get the ball and get back outside."
Dangerous animals
Lee Oosterweghel, zoo boss, said Golabek had been spotted trying to get in and that management alerted police and security. "Anyone trying that is taking a big risk because they don't know where they are and it was dark.
"Only trained people can mix with the animals, many of which are dangerous and could do a lot of harm, or even kill."
Golabek's friend, who had helped him get over the fence, was also arrested but was released without charge.
A police source said Golabek is expected to be charged with trespassing offences.
The authorities had been concerned that Golabek had been trying to get into the rhino enclosure to steal their horns to trade on the black market in China, but he assured them this was not the case.
"A rhino is a big animal. I would not want to get close to them," he said.