The world's biggest arms trade fair officially opened in London on Tuesday 12 September. More than 1,600 exhibitors from over 40 countries are displaying their latest weapons and defence systems at the show, which allows buyers and sellers of arms to network and make preliminary deals.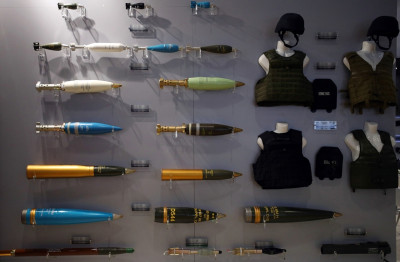 The Defence & Security Equipment international (DSEi) show, which is held every two years, is expected to attract over 34,000 attendees, including arms manufacturers and foreign military delegations and representatives of international governments.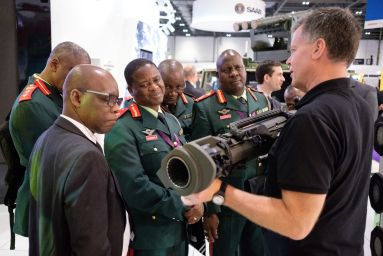 Even before visitors enter the vast halls, they pass tanks and military helicopters parked outside the ExCeL centre, and are greeted by warships barking: "You are approaching a restricted area". Inside, they can inspect submachine guns, missile systems, drones and the latest high-tech surveillance technology.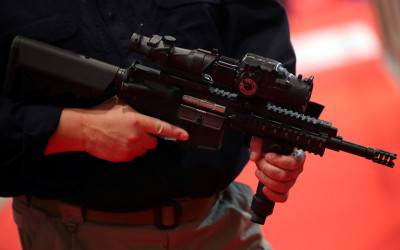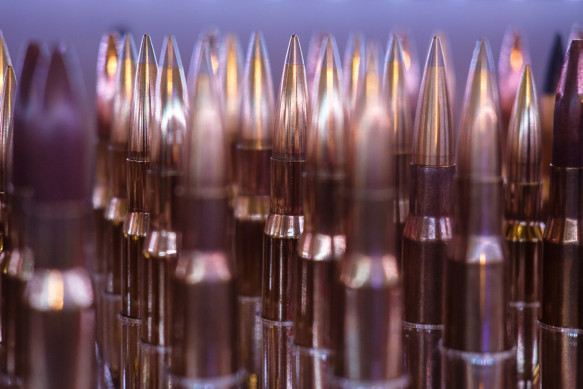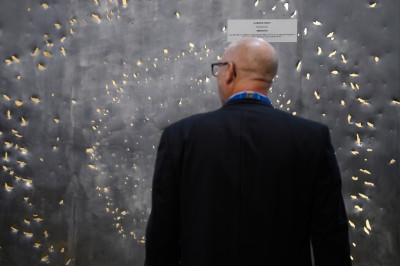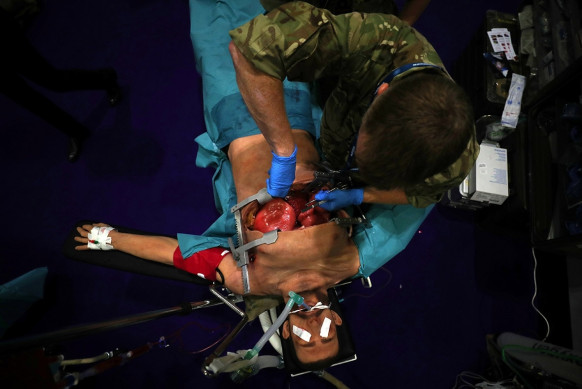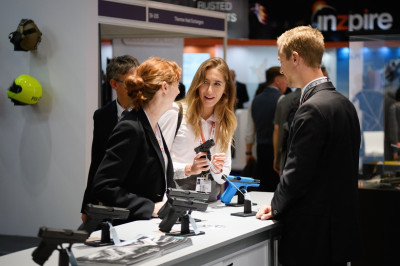 DSEi organisers claim the event itself brings £300m into Britain's economy. The defence industry is said to generate £35bn annually and employ up to 300,000. Campaign groups have accused DSEi organisers and the government of "rolling out the red carpet" to despotic regimes, including some of the worst human rights abusers, such as Saudi Arabia, Turkey and Pakistan. More than 100 protesters have so far been arrested this year for trying to disrupt proceedings.
Last year, eight protesters who were arrested for attempting to block a delivery of military equipment to the 2015 show were cleared of all charges after a judge accepted their arguments there were attempting to stop a "greater crime". The defendants had argued that some of the weapons sold at the arms fair have gone on to be used by regimes in counties such as Bahrain against pro-democracy protesters and in Saudi Arabia to be used in attacks on Yemen.
Britain's government has been heavily criticised by the opposition and campaign groups for its multi-billion pound arms exports to Saudi Arabia. In July, the High Court rejected a claim by campaigners that arms sales to Saudi Arabia should be halted because they were being used in Yemen in violation of international humanitarian law.