DSEI protests: 'Week of Action' taking place ahead of world's largest arms fair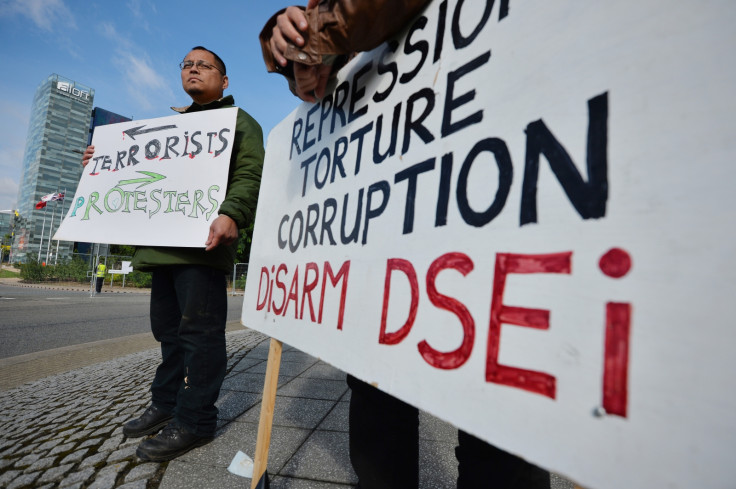 Several days of protests are due to take place against Defence Security and Equipment International (DSEI), one of the world's biggest weapons exhibitions due to be held in east London. The DSEI, which showcases the "biggest and best kit on offer in the defence sector", will feature displays from hundreds of companies showcasing land, sea and air defence weapons capabilities.
The event is held every two years at the ExCel centre in London's Docklands and this year is scheduled to be held 15 – 18 September, with tens of thousands of visitors, speakers and military personal expected to attend. The last event in 2013 attracted more than 30,000 people with a total of 121 countries represented.
Ahead of the arms fair, a coalition of protest groups will be staging a demonstration every day from Monday 7 September to Saturday 12 September outside the ExCel centre against "companies profiting from conflict and repression". Each day, hundreds of activists will be holding protest events under different themes during Stop the Arms Fair's "week of action", including Stop Arming Israel, (Monday 7 September) Welfare not Warfare (Thursday 10 September) and a "big day of action" due to take place on the final day of protests on Saturday 12 September.
The protest will include music, theatre, workshops, discussions, an event Campaign Against Arms Trade describe as an "exorcism" as well as other actions taking the place during the week of DSEI.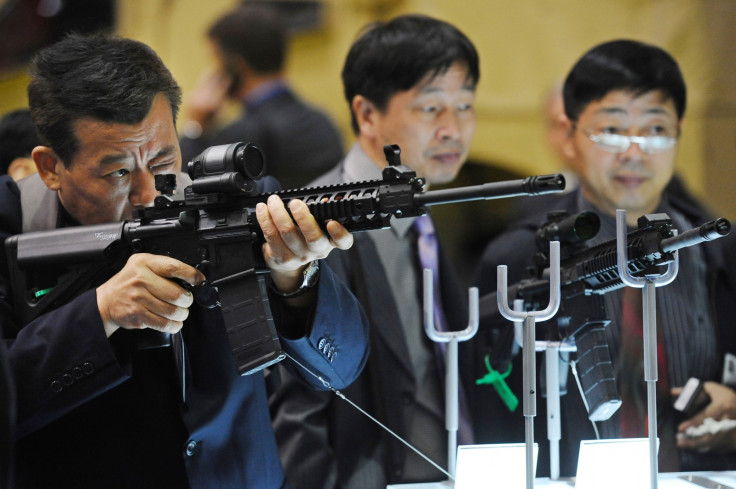 Andrew Smith, spokesperson for Campaign Against Arms Trade, said: "The refugee crisis is showing us the human cost of war and conflict. It is shameful that the UK government is rolling out the red carpet for arms dealers and despots – helping to fuel conflict across the world – at the same time as it is refusing entry to refugees fleeing wars.
He added: "Arms sales aren't just numbers on a spreadsheet, they have deadly consequences. Thirteen months ago UK arms were being used against the people of Gaza, as they have been repeatedly, and today they are being used against Yemen."
During the last DSEI exhibition in 2013, several people were arrested after they superglued their hands together in an attempt to block people from entering the building. In a separate protests, nine people were arrested after they padlocked themselves to the central London officers of global defence company Lockheed Martin ahead of the event.
© Copyright IBTimes 2023. All rights reserved.