Fire has engulfed the luxury five star The Address Hotel in downtown Dubai, sending New Year's revellers fleeing although. Despite one entire side of the 63-floor turning into an inferno, the nearby Burj Khalifa, which is the world's tallest building, was the scene of festive fireworks at midnight.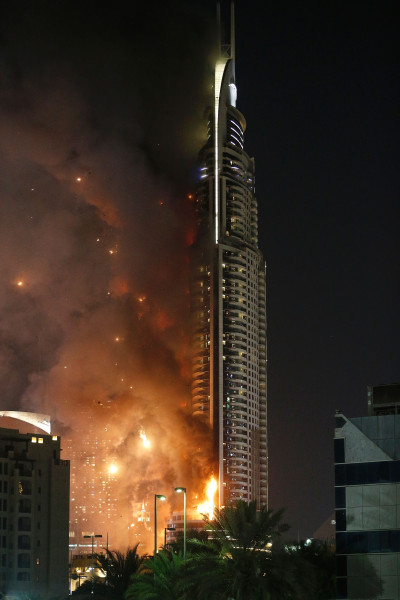 The government's Dubai Media Office tweeted that fire crews were at the scene, and that the blaze started on the 20th floor of the building and mainly affected the exterior. The Address Hotel tweeted that emergency services were working to evacuate the building. Dubai Police chief Colonel Saif al Mazroui said no casualties are reported yet and Dubai's Address Hotel was evacuated.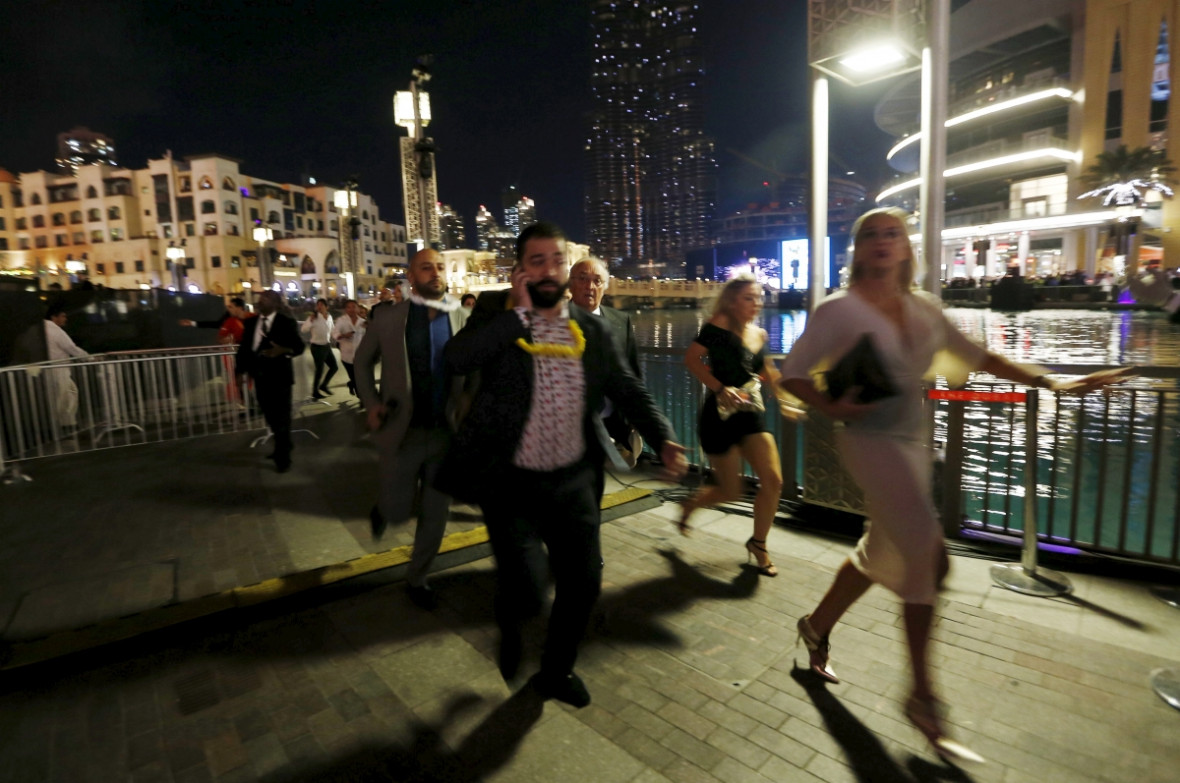 The hotel is not located far from the Burj Khalifa tower which is the centre of a spectacular New Year fireworks display thousands have gathered to watch.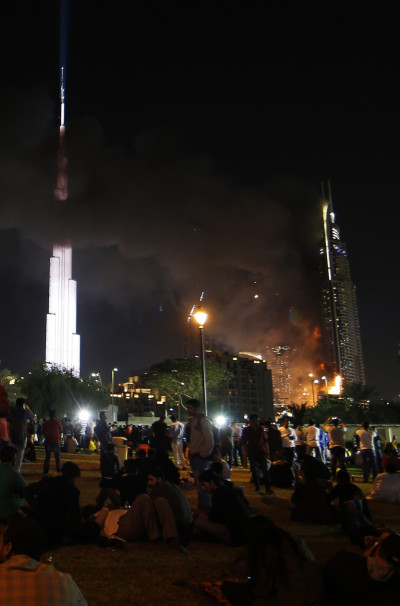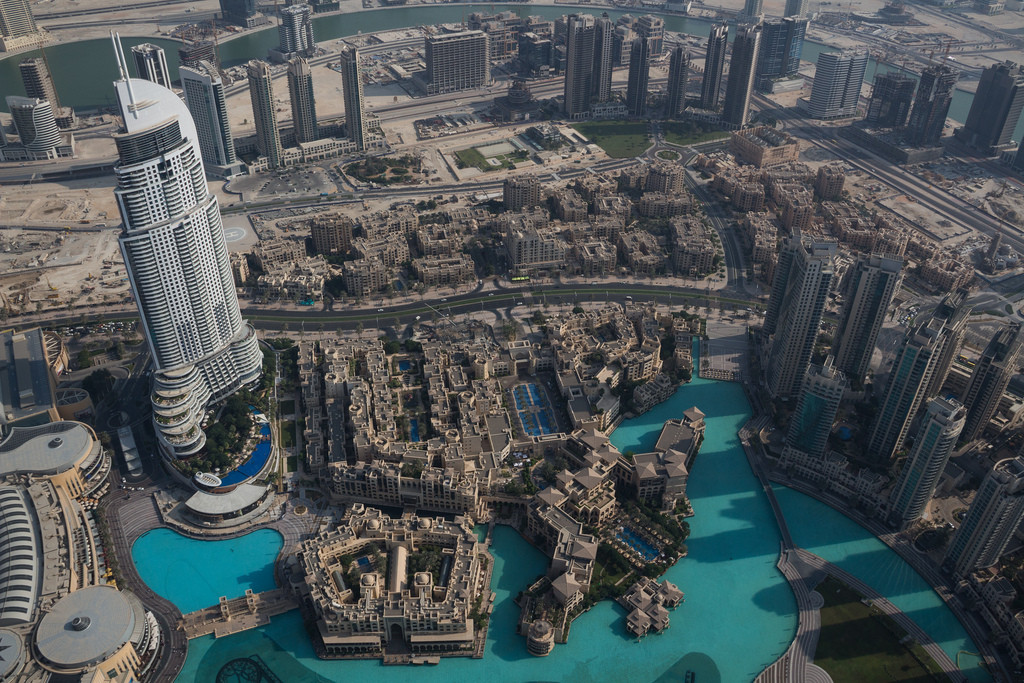 The Address is the 19th tallest building in Dubai, with 196 rooms and 200 apartments. It was completed in 2008.
One couple has posed for a selfie with the blazing skyscraper in the background, drawing criticism from Instagram users.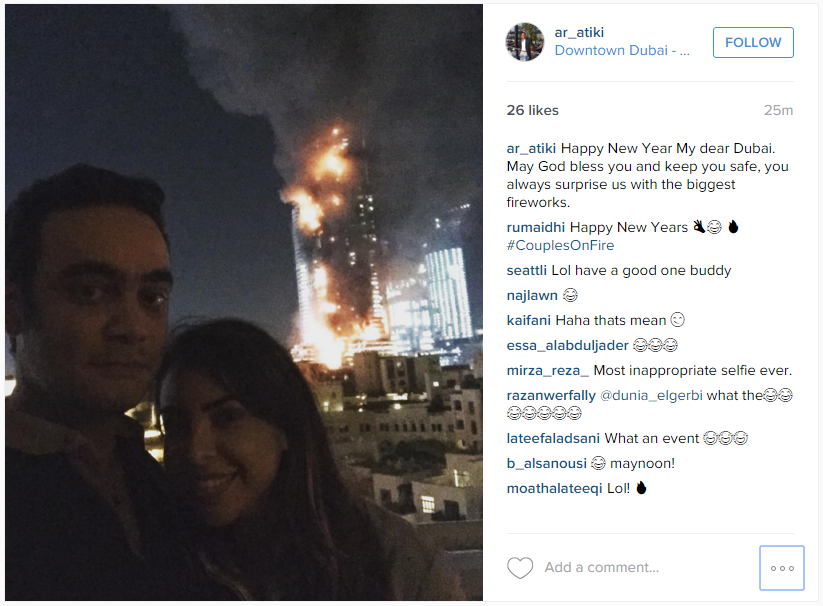 Instagram user Ali Barakat sent his happy New Year wishes along with an image of the unfolding disaster