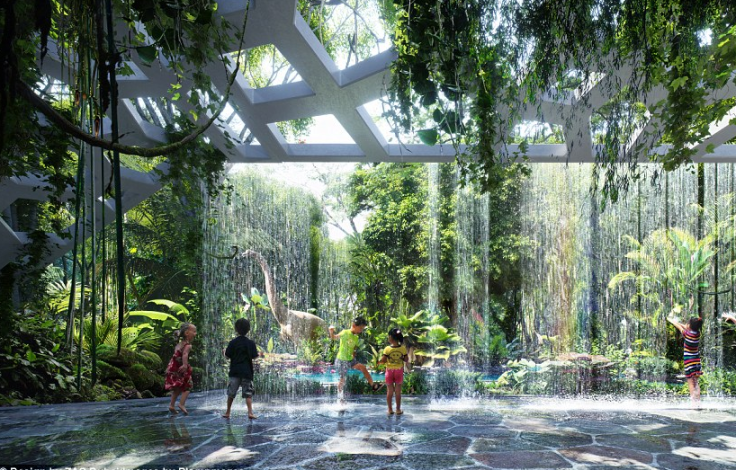 The world's first hotel with a tropical rainforest is set to open in Dubai. The Rosemont Hotel & Residences will open in 2018, and will be managed by Hilton Worldwide.
The two-tower venue will cost £230m ($297m) and will include an artificial beach, a splash pool, a bowling alley and a skydiving simulator.
The rainforest will be located in a five-storey podium at the base of the two towers. It is believed the forest will have trees and spraying mist to simulate "the sensation of being surrounded by rainfall without actually getting wet".
According to the project, owned by Royal International, the hotel will include 450 guest rooms and 280 private residences. The venue will be located in the Tecom area off Sheikh Zayed Road.
ZAS Architects Dubai will be the designer and developer of the project.
"[The] 75,000 square feet outdoor rainforest will include a splash pool and artificial beach, designed without sand, a rainforest café and stream, along with space to accommodate adventure play for kids," DJ Armin, the managing partner of ZAS International, said in a statement earlier this year.