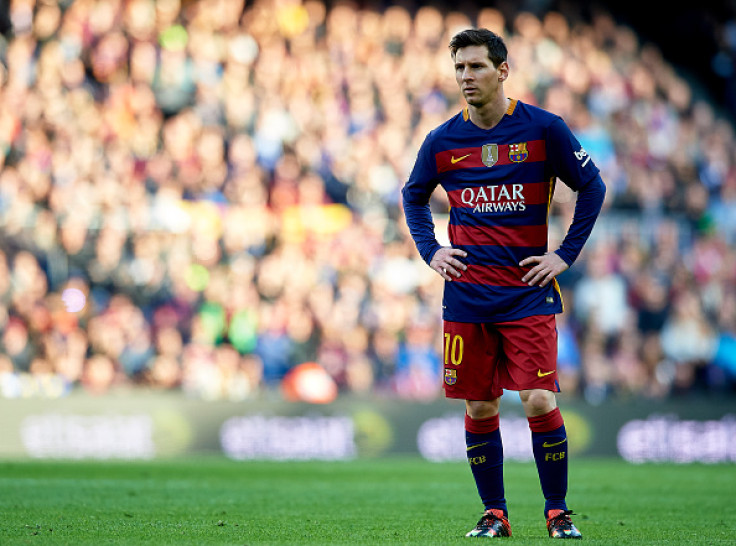 A local police officer in Dubai has been sentenced to one month in prison for posting an image of Barcelona ace-footballer Lionel Messi on Snapchat. The officer, identified in court as J.J., photographed the footballer's passport when he arrived in Dubai to receive the Global Soccer Award for the best player.
"Messi is the holder of the passport, the image of which was posted on Snapchat. It is the right of the defence team to hear the testimony of the passport's holder and, in this case, it is Messi. We will study the details of Monday's primary judgment...and might summon Messi to testify before the Dubai Appeal Court in his capacity as the victim," said lawyer Abdul Moniem Bin Suwaidan of the Bin Suwaidan Advocates and Legal Consultants.
The accused police officer's lawyer has urged Messi to appear in Dubai Courts to defend his case over the incident that allegedly occurred on 27 December when the footballer arrived at Dubai International Airport. J.J. was reportedly in the process of submitting a sick leave certificate when he was made aware of Messi's arrival at the private jets section at the airport.
J.J. was charged by judge Rafaat Abbas for violating the telecommunication system and abusing the footballer's privacy. Despite pleading guilty for capturing the footballer's passport picture and posting it online, J.J. will appeal his sentence in a hearing on 1 March.
While J.J. did not appear in court, he reportedly said: "I waited for Messi's arrival to take a photo with him...but his private escorts informed me that the player was tired and would not be able to take a photo. Thereafter I walked to the passport control office where I saw Messi's passport on a desk. I grabbed the passport and opened it to the page that contained Messi's personal details and took video images with my iPhone via Snapchat."
According to documents submitted at court, J.J. had posted the image of Messi's passport on Snapchat along with a caption that read: "This is Messi here in Dubai ... what shall I do now? Burn his passport or let it go! Alas ... I will let [it] go."