A number of journalists in Ireland have been informed by the police that their lives are at risk from criminal gangs in Dublin involved in two high-profile murders in the past week. The threats have outraged the media in Ireland, which come 20 years after the murder of Veronica Guerin who exposed criminals and was shot dead for doing so.
Some of the journalists work for Independent News and Media (INM), which owns a number of national titles including the Sunday World, Evening Herald, Irish Independent and Sunday Independent. INM journalists obtained photographs of some of those thought to be involved in the shooting of David Byrne at the Regency Hotel on 5 February, including some of gunmen dressed in police uniforms and another in drag. The images were handed to police. On 8 February, Eddie Hutch Sr was shot dead apparently in retaliation for Byrne's murder.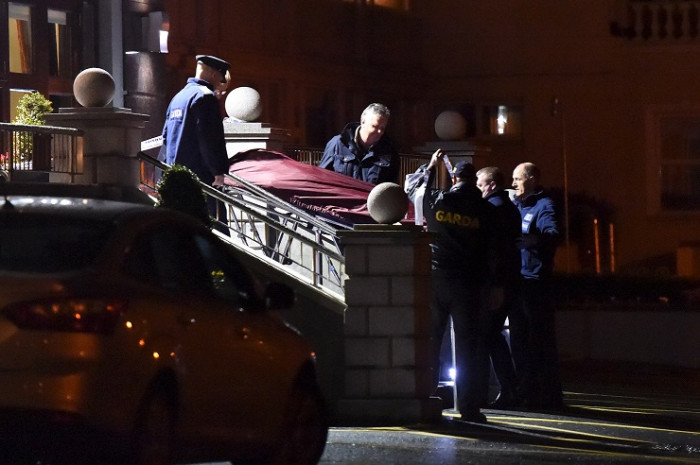 On 11 February, INM released a statement which said: "A number of reporters have been formally notified by the Garda Siochána [Irish police] that their safety is at risk from organised criminals. INM is working with gardaí to strengthen security around these journalists and taking every precaution to ensure their safety. The threats are understood to have emanated from criminal gangs in Dublin. After consulting with the reporters concerned, INM has decided to make these threats public in order to highlight the danger posed to the media."
INM managing editor Edward McCann said Irish journalists were well aware of the dangers but would not be deterred from doing their job. "INM has lost two journalists in the last 20 years. Veronica Guerin and then there was Martin O'Hagan in Northern Ireland so we're well aware as a group of the dangers posed to journalists."
Veronica Guerin was shot dead in Dublin in 1996 aged 37 while investigating some of the country's most powerful drug dealers. Her life was made into a movie with Cate Blanchett. Martin O'Hagan, 51, was shot dead in 2001 by the Loyalist Volunteer Force in Lurgan