Eddie Hutch Snr was dead on his hallway floor as his murderers sped off in a BMW 3 series into the Dublin night. The 56-year-old taxi driver was at home in Poplar Row, north Dublin, when the armed gang smashed their way through his front door and shot the father multiple times at about 7.45pm (local time) on 8 January.
The getaway car was later found abandoned on St Patricks Parade, Drumcondra, with signs the suspects attempted to torch the car to burn any evidence. Hutch's violent death was the second murder in four days in Ireland's capital and is thought to have been carried out as retribution for the death of David Byrne, who was gunned down at the Regency Hotel on 5 February during a boxing weigh-in.
Reports have claimed Byrne was killed for his alleged involvement in the murder of Real IRA member Alan Ryan in 2012. The Continuity IRA has claimed it carried out the shooting. However, the Gardai, the Irish police force, have dismissed as 'opportunistic nonsense' claims by the Continuity IRA that they were behind the shooting spree at the Regency Hotel in Drumcondra.
Disputes between the notorious Hutch and Kinahan families regarding who holds sway over Dublin's drug market is thought to be at the centre of the two shootings, and Minister for Justice Frances Fitzgerald has appealed for calm amid fears rivalries are boiling over.
IBTimes UK looks at some of the main figures in Dublin's underworld.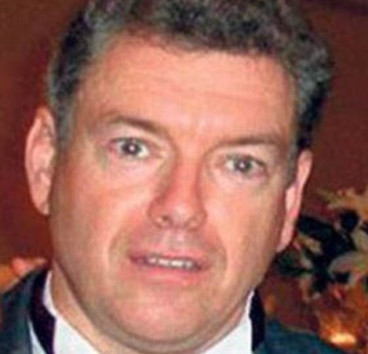 Christy Kinahan – The Godfather
Born to trade unionist parents, Kinahan rose to become the mastermind of Dublin's most-feared crime syndicate. The 59-year-old grew up in Dublin and graduated into a life of crime with drug, theft and convictions. During a prison stint in the 1990s he refused temporary release to complete a French course, and is said to also be fluent in Dutch and Spanish.
Since his release from prison in 2001, Kinahan has been based in Marbella, along the Costa Del Sol in Spain, and has avoided prison after Spanish, British and European police agencies failed to pin him down for drug and arms trafficking. He now sits in the sun at his £6m villa pulling the strings on an international cartel worth a reported £1bn.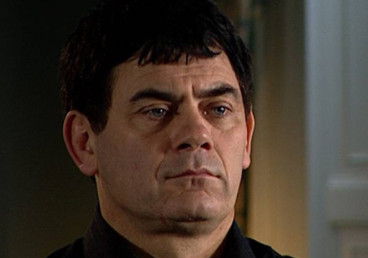 Gerry Hutch – The Monk
Kinahan's opposite number, the pair's falling out leading to a bitter and bloody rivalry. Gerry Hutch – whose nickname was inspired by his modest lifestyle – became one of Ireland's most notorious criminals in 1987 at the age of just 24, when he and his gang stole €1.6m from a security van in Marino Mart, north Dublin. Eight years later they were suspected of breaking into a cash-holding facility and making off with €3.5m.
He has avoided jail but struck a deal with Irish authorities to pay back €1.5m in taxes on the vast wealth he had accumulated. Retired from the underworld – he reportedly refused to meet with the Kinahan cartel to smooth over relations after his nephew, Gary, was killed in a hail of bullets in Marbella last year – Hutch has set up a limousine business called CAB, Carry Any Body.
John Cunningham – the right-hand man
John Cunningham, 58, is an armed robber and drug dealer, but most importantly he is Christy Kinahan's number one lieutenant. He was convicted in 1986 for the kidnapping of one of the heirs to the Guinness family fortune, Jennifer Guinness. He was arrested as part of Operation Shovel in 2010 on suspicion of supplying Europe with cannabis and cocaine, but escaped prosecution.
Derek Hutch – Del Boy
The nephew of Gerry Monk, Derek is serving a 10-year term for the stabbing of Alan Donoghue in 2007. He has reportedly been moved to a special protection wing of his prison following the murder of his uncle and is seen as a prime target for the Kinahan mob. Del Boy has been targeted in prison cell attacks and was last year saved from one such assault by convicted gangland killer Craig White.
Daniel Kinahan
Thought to have been a target of the Regency Hotel shooting, which happened during a weigh-in for a boxing event called Clash of the Clans. The promoter of the fight night was MGM Marbella, a stable of boxers run by Matt Macklin. Macklin is friends with Daniel Kinahan, a member of the Kinahan crime syndicate, who previously said he was living in fear of gangland reprisals. It was outside Kinahan's Spanish villa that retired boxer Jamie Moore was shot in 2014.
Eddie Hutch Snr
The brother of Gerry "The Monk" and target of Monday's revenge killing in Dublin. The 56-year-old was at home with his partner when four masked gunmen stormed through the door and shot him multiple times. He had a number of convictions for crimes – including theft and fraud – but was never seen as the cause of bloodshed.