The Duke and Duchess of Cambridge to mark World Mental Health Day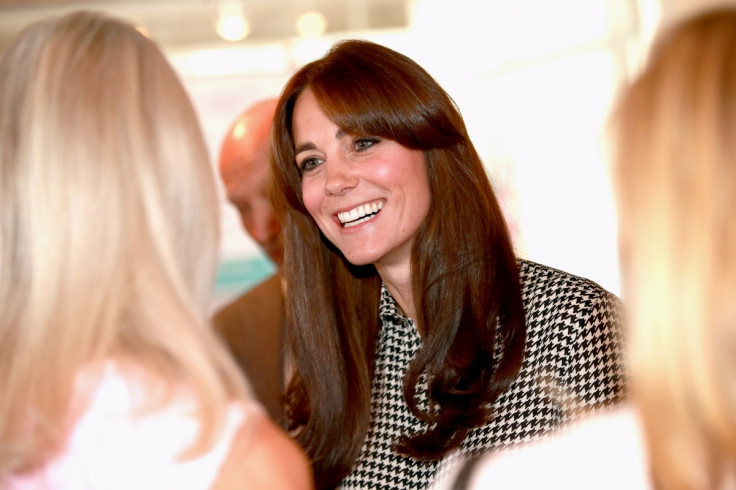 Kate Middleton and Prince William will attend an event run by charities Mind and Time To Change to commemorate Mental Health Day on 10 October. They will meet those who have experienced mental health problems as well as watch sessions that encourage people to talk about problems and challenges in their lives.
They are due to visit Harrow College in London and chat to young people who volunteer with the charity Mind and the antistigma campaign Time to Change after tackling their own mental health problems.
Paul Farmer, the charity's chief executive officer, said the Duke and Duchess's visit would benefit those struggling with mental illness: "Their support will shine a spotlight on mental health and we hope it will spark conversations in households across the country, amplifying the vital message that it's time to talk about mental health.
"We hope it will encourage people to think about the little things we can all do to make a difference to anyone experiencing a mental health problem," he told the Express and Star.
"There is a stigma to mental health problems in almost every culture in every society globally. So having two high-profile royal visitors will allow that message to get out globally," Sue Baker, director at Time To Change, told Sky News.
"It's not just people in our country will see them openly supporting mental health and having conversations, it's got the potential to have global influence as well."
The Duke took part in an anti-bullying workshop run by the Diana Award charity, while the Duchess visited the Anna Freud Centre, a leading organisation working in the field of children and young people with mental health issues.
The theme for this year's World Mental Health Day, observed on 10 October, is "Dignity in mental health". Around one-in-four people in the UK will experience a mental health problem every year, with 50% of mental health problems beginning before a person reaches 14 years of age.
New research from Time To Change revealed that nearly a third of people in England would feel uncomfortable asking someone close to them about their mental health problem. When asked why, 58% of those asked said they were worried that it would make the other person feel uncomfortable or embarrassed.
© Copyright IBTimes 2023. All rights reserved.