The Duke and Duchess of Cambridge have marked World Mental Health Day by personally meeting young people who have experienced mental health problems. Their joint engagment coincided with World Mental Health Day today. (10 October)
Every year, Mind in Harrow helps over 7,000 local people with assistance from over 100 volunteers. During a visit to Harrow College in London, the royals discussed the challenges young people face, and learned how they use their experiences to help others in schools, colleges and youth groups.
They joined in an interactive 'Mindkit' workshop led by young people who once battled with mental health issues and now draw on their experience as volunteers with Mind and the anti-stigma campaign Time to Change. The workshop encourages young people to share their experiences of living with mental health problems and educates them about emotional health and resilience.
In an open forum William and Kate spoke with a group of young women, who had overcome mental health problems. Prince William asked one volunteer 18-year-old Nikki Mattocks: "What made you get involved do this as a vocation, almost?" She replied: "For me it is because, for years - I have experience of hearing voices - and I never really felt there was a positive role model out there. When I said that I was hearing voices, I was told that I must be a murderer. For me it is really important for people to know that we are just normal, average people."
21-year-old Jessica Kwamin explained that she had taken an overdose in her classroom, and rather than being supported, she was expelled from her school. She explained: "My parents are from Africa and in Africa it is such a taboo subject - mental health - because you can't see it, it isn't real, you should be a bit stronger than that."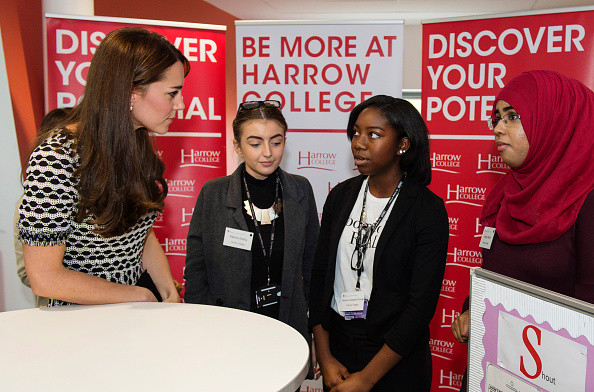 The Duchess spoke with 19-year-old Emma Peacock and her mother who spoke candidly of the struggle for the teenager's mental health problems to be understood. Emma Peacock, 19, was eight when she was misdiagnosed with ADHD. When she was She 16 it was discovered that she was in fact suffering from bi-polar. She described the sense of isolation that comes with opening up to peers about mental health problems.
"I made the mistake of telling my friends first. That was not a good idea. Because they didn't understand, they stigmatised it and I was excluded," she explained. Kate, who is a mother-of-two, asked Miss Peacock: "Did you find it hard to tell your mother about it, not wanting to worry your mother? I always find you never want to worry your family about anything." Miss Peacock explained: "I was so scared my family would worry, you always want to protect your family so I found it really hard."
Her mother added: "When your child is going through such difficulties and anxieties, and struggling with mental health, it is heartbreaking. A lot of her friends wouldn't talk about it because it was taboo."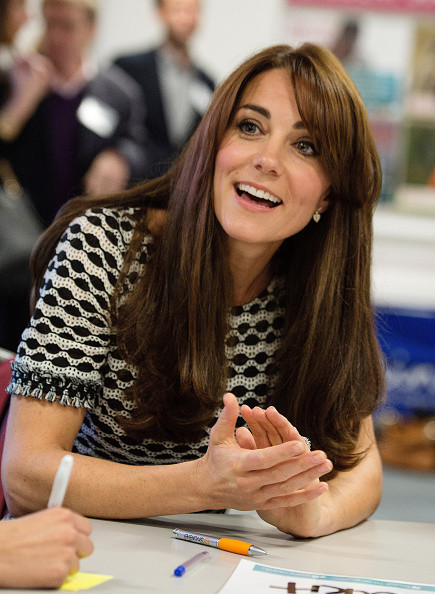 At the end of the session, the royals addressed the group, expressing their gratitude for the opportunity to speak with them and praising them for their courage in sharing their personal experiences of living with mental health problems and supporting other young people. Prince William said: "I could sit here and talk to you for hours. Thank you so much for sharing your stories with us. You are being incredibly brave doing this. I know it's not easy for you re-living your experiences again and again.
"If we can get more young people talking, and coming through with their experiences, then we can really get mental health to the fore, which is where it should be and what we need to do," he explained.
Kate added: "'I keep thinking about what else we can do and how we can raise awareness. Keep the ideas coming. We think it's so important, so really well done for being ambassadors. Talking about mental health is so important."
Speaking after the session Miss Kwamin said the royal visit would have a huge impact on creating awareness of mental health in the community. "They are so high profile, you feel that whatever they say, people will listen to. If they can get people talking about mental health, it will 100 per cent help with the issues."'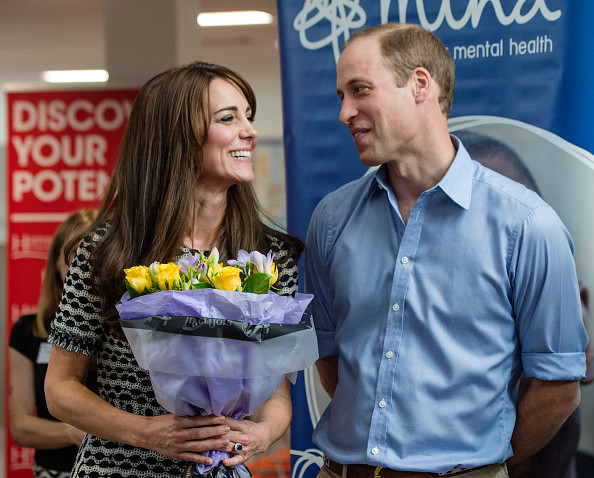 Paul Farmer, the charity's chief executive officer, said the Duke and Duchess's visit would benefit those struggling with mental illness: "Their support will shine a spotlight on mental health and we hope it will spark conversations in households across the country, amplifying the vital message that it's time to talk about mental health. We hope it will encourage people to think about the little things we can all do to make a difference to anyone experiencing a mental health problem," he said.
"There is a stigma to mental health problems in almost every culture in every society globally. So having two high-profile royal visitors will allow that message to get out globally," Sue Baker, director at Time To Change, told Sky News.
"It's not just people in our country will see them openly supporting mental health and having conversations, it's got the potential to have global influence as well."
In recent weeks, William and Kate have leant their support to several organisations committed to addressing the consequences of psychological issues. The Duke took part in an anti-bullying workshop run by the Diana Award charity, in honour of his late mother, while the Duchess visited the Anna Freud Centre, a leading organisation working in the field of children and young people with mental health issues.
Mental health charity Mind provides advice and support to empower anyone experiencing a mental health problem.