The Duke and Duchess of Cambridge will tour India in 2016, Kensington Place has announced. Kate and William will follow in the footsteps of the Prince of Wales and the late Princess Diana, who toured the country 24 years earlier.
A statement from Kensington Palace said: "Their Royal Highnesses The Duke and Duchess of Cambridge will visit India in the spring of 2016. The visit is being undertaken at the request of Her Majesty's Government and will be the first time The Duke and Duchess have visited the country. Full details will be confirmed early next year."
It's the first time either Kate or William will be visiting India. The trip is in the very early planning stages and their full itinerary is yet to be decided. However, it has been reported that the couple will not be taking their children, Prince George, two, and Princess Charlotte, six-months, with them.
William and Kate are said to have been concerned that the tour would be too gruelling for the toddlers, particularly Princess Charlotte, who won't even be one year old. The children will remain in the UK with their nanny, Maria Borallo, and maternal grandparents, Michael and Carole Middleton.
While Prince George travelled with his parents for their tour of Australia and New Zealand last year, the royal couple have carried out their international royal duties without their children when necessary. The couple spent several days in New York in December, while George stayed at home with his nanny Mail Online reports.
While neither Kate or William have travelled to the sub-continent before, Prince Charles has made several trips to India. He first visited as a bachelor in 1980 and famously caused a sensation when he was greeted with a kiss by Bollywood actress Padmini Kolapure.
Photographed alone in front of the iconic Taj Mahal, he vowed to return one day with the woman he loved. Twelve years later the Princess of Wales accompanied her husband on a joint tour to the country, however the sought after photo opportunity never happened.
Charles instead attended a business leaders' forum 1,200 miles away in Bangalore, where he was due to give the only keynote address of the tour, leaving the Princess to pose alone outside the world-famous monument to love. The iconic image of the lonely Princess was later deemed to be symbolic of the couple's fractured marriage. Prince Charles returned to India in November 2013, for a nine-day tour, accompanied by his wife Camilla, the Duchess of Cornwall.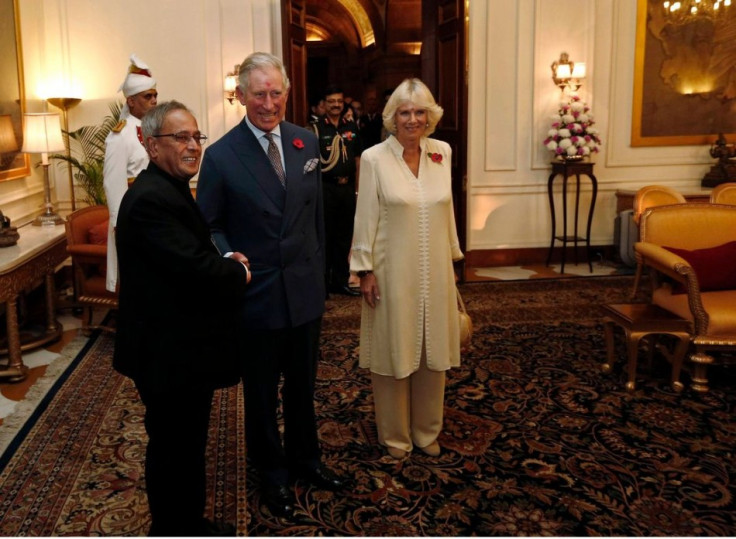 India is a popular destination among the royals with Prince Andrew, Sophie Wessex and the Queen visiting the country in 1997.
The announcement of Prince William and Kate's India tour coincides with the arrival of Indian Prime Minister, Narendra Modi in the UK. Mr Modi was yesterday a guest of the Queen at Buckingham Palace where they lunched together. It is the first visit by an Indian PM in a decade.