Prince William in China: Duke of Cambridge to meet wild Asian elephants before concluding his trip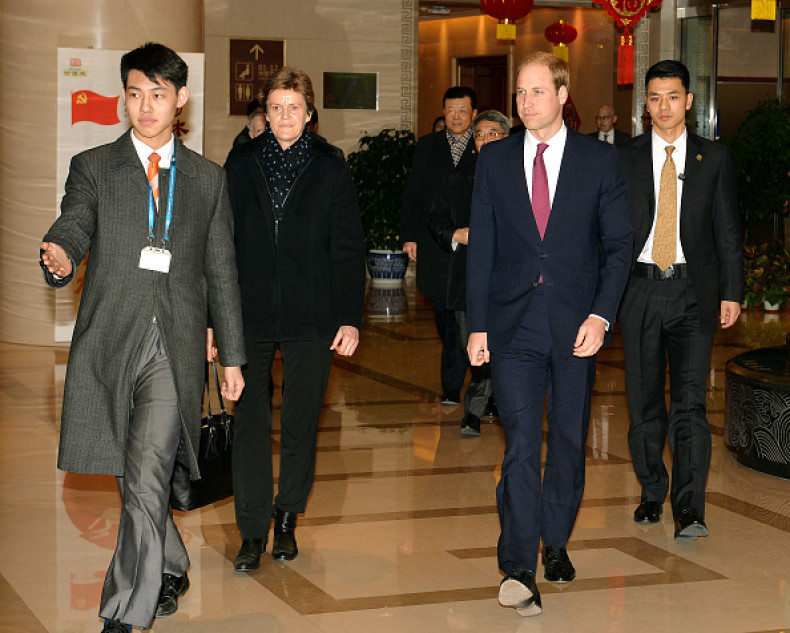 Prince William will conclude his first official visit to Asia with a trip to Xishuangbanna in China's Yunnan Province, and look in on some wild elephants.
The Duke of Cambridge is the Royal Patron of a number of wildlife and conservation efforts and remains vocal against wildlife trafficking.
He is expected to bring up the plight of African elephants, thousands of which are slaughtered to meet the growing appetite for ivory markets in Asia.
Last week, China banned ivory imports for one year as an attempt to curb the rising demand for African tusks and to protect wild elephants.
However, Beijing is yet to ban ivory trade within the country, and conservationists have been accusing it as a cover for the flourishing ivory black market in the name of legal sales.
Prince William will also visit a rural Dai community where the locals will describe how they co-exist with wild elephants.
The father of Prince George is also scheduled to travel to the Xishuangbanna Nature Reserve and learn about China's conservation efforts, both locally and nationally.
The Yunnan province is home to around 250 wild Asian elephants.
The Duke arrived in China on 1 March after a four-day trip to Japan and met Chinese political leaders in Beijing and attended the Chinese premiere of the British-French film Paddington.
Kate Middleton, the Duchess of Cambridge, who is around eight months pregnant with the couple's second child, is not accompanying the prince on the trip.