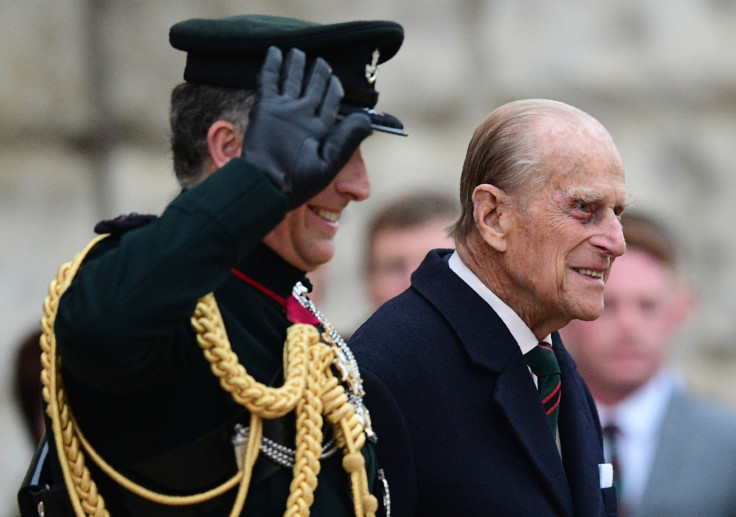 The Duke of Edinburgh shrugged off any concerns of ill health as he took the salute at The Rifles' Sounding Retreat on Horse Guards Parade in London yesterday (2 June).
Advised to refrain from flying to Orkney earlier this week for the centenary of the Battle of Jutland due to a minor ailment, Prince Philip looked in good spirits as he beheld the event, which saw the Massed Bands and Bugles of The Rifles' return to Horse Guards after nearly 25 years.
Philip, who will turn 95 on 10 June, is Colonel-in-Chief of The Rifles – the largest Infantry regiment within the British Army – and was joined by the Duke of Kent and Princess Alexandra as the 300 members of the Massed Bands and Bugles performed alongside 200 other servicemen and women from across the globe for the occasion.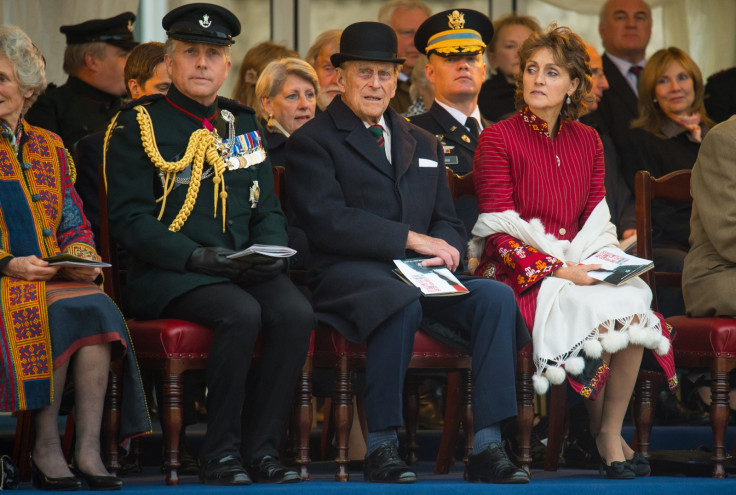 The two-day retreat is in support of the Regiment's 'Care for Casualties' appeal which supports the ongoing needs of the Regimental family. Philip turned out for the outdoor spectacle in warm attire amid the plummeting London temperatures, and wore a big overcoat with a white shirt and green and red tie peaking out from underneath, topped off with a dapper bowler hat.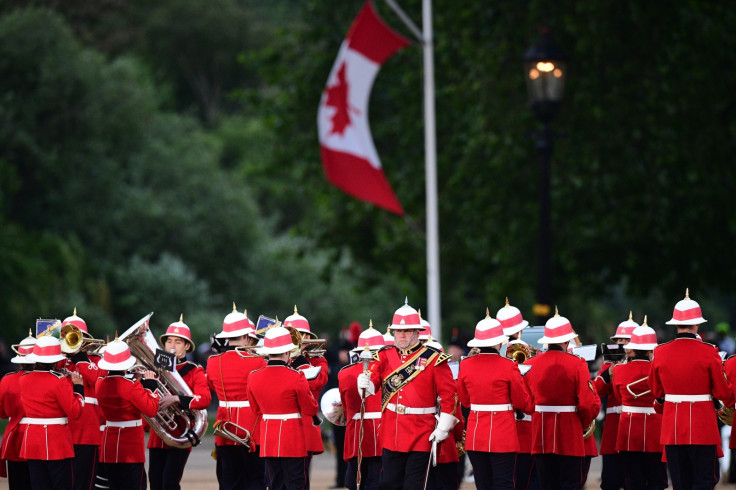 Regimental Secretary Lieutenant Colonal John Poole-Warren said ahead of the event: "We're expecting over ten thousand people of all ages to join us for a once-in-a-lifetime experience that will also feature The Band & Pipes and Drums of the Gurkhas, The Band of the Royal Hamilton Light Infantry from Canada, the Rifles Fijian Choir, The Quirinus Band from Germany, The Army Cadet Force Bands from Durham and Somerset and the Military Wives Choir," Royal Central reports.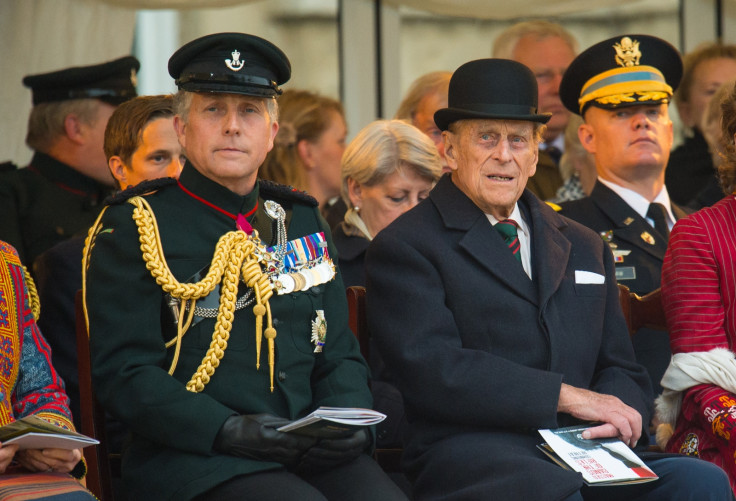 The event was nothing short of exciting as The Rifles are the fastest marching band in the world, and the Duke was further entertained with a 90-minute performance including a stirring range of military music and Tom Chaplin, who sang his new single, The Wave.
Philip received the salute on 26 May during the ceremony of the Beating Retreat, performed by the Massed Bands of the Royal Marines at Horse Guards.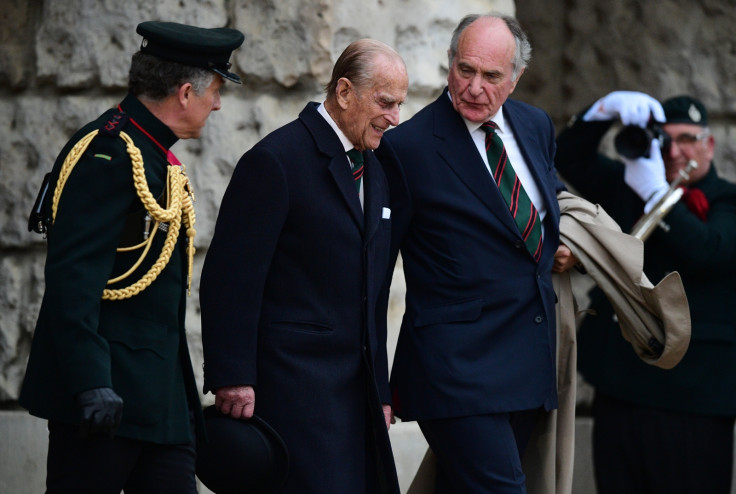 Philip, who joined the British Royal Navy in 1939, left active military service when Elizabeth became Queen in 1952, having reached the rank of commander. To celebrate his 90th birthday, the Queen appointed him Lord High Admiral of the Royal Navy – the highest rank in the organisation anyone other than the sovereign can hold. Canada also appointed him to the highest ranks available in all three branches of the Canadian Armed Forces.